Believe it or not, I haven't always been the best about adopting a good skin care regimen. Sure, I've often used products I've heard about, some great, some not so great, and I love skin care, but my problem has always been sticking to it! Getting into the habit of taking my makeup off at night has been a huge challenge, especially after giving birth to baby number 3, and recently I could tell my skin was suffering. So, I decided to break that bad habit after my good friend and aesthetician, Tisha O'dowd with Skin Theory in Franklin, Tennessee made me swear to change my ways, and told me she could thoroughly improve my skin if I would let her. So, I said yes! A big YES!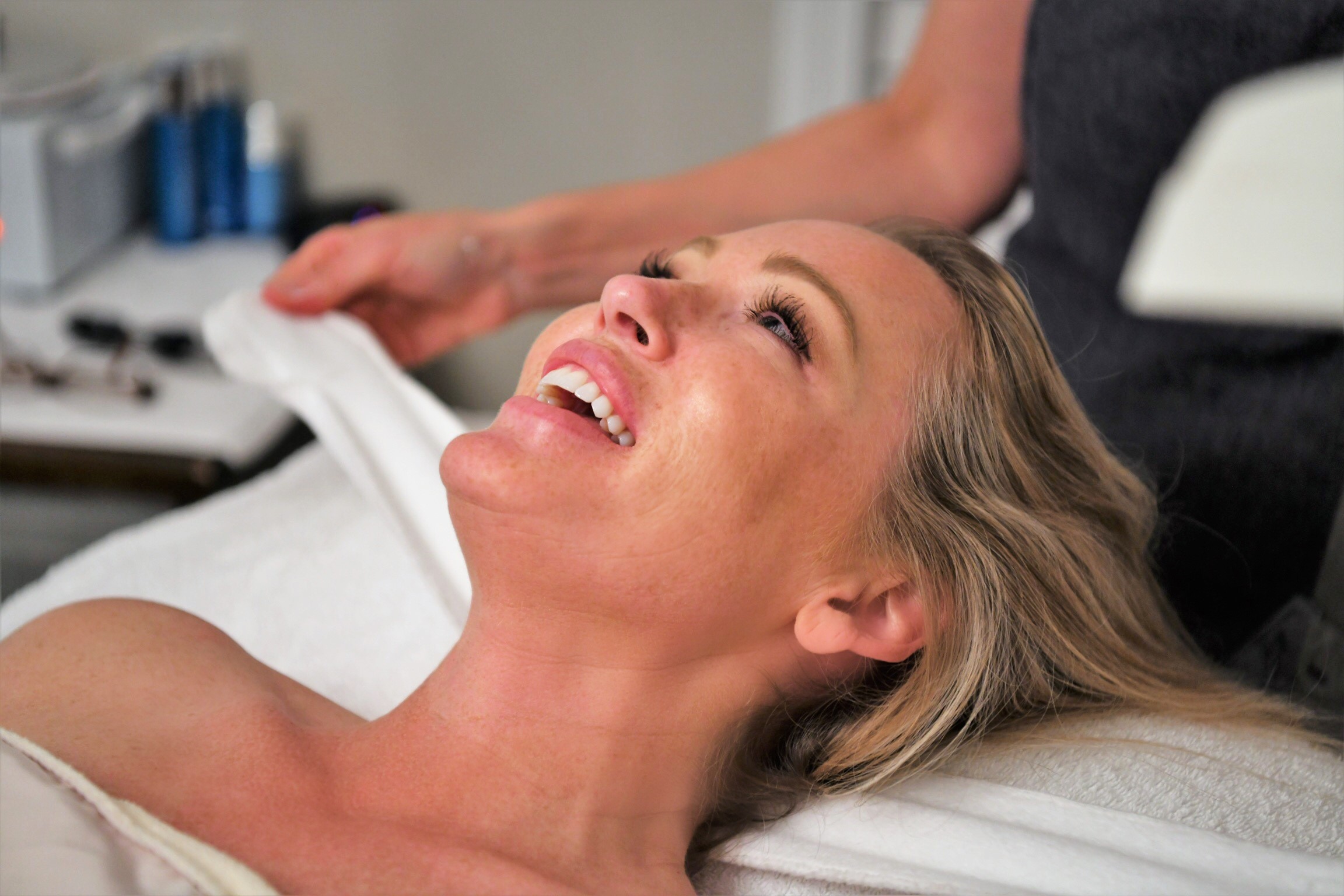 The first thing she did to prepare my skin for positive change………DERMAPLANING! I know, this has been around a while and I'm a little late to the party. I've wanted to do it for a long time, but busy mom syndrome would always set in, and I never got around to it. Boy was I missing out. Dermaplaning is a game changer!!!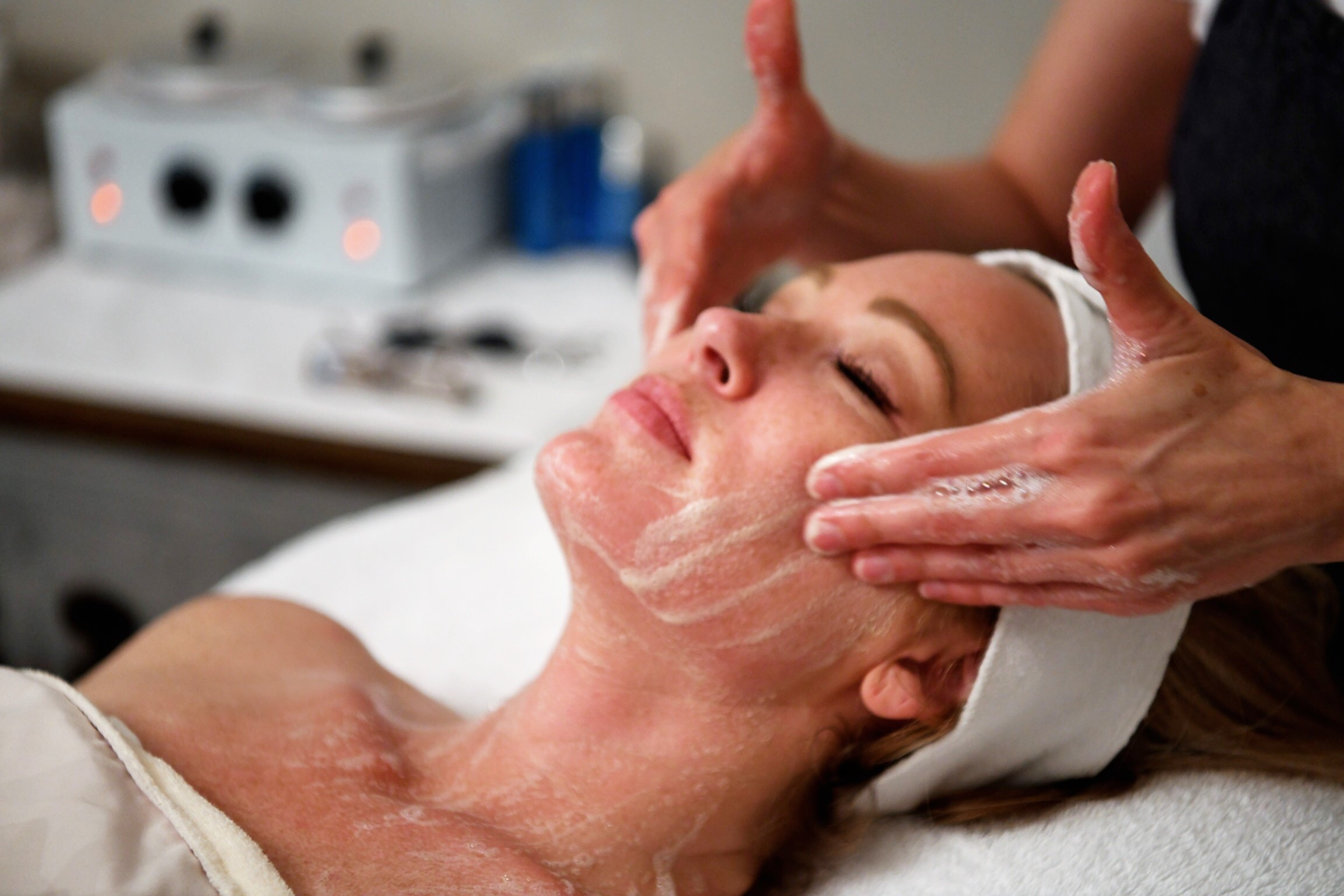 Dermaplaning resulted in the biggest change in the texture of my skin that I had ever seen after a skin treatment. I've had facials and peels before, but nothing ever left my skin feeling and looking like this did.  Dermaplaning  is basically a process where the top layer of skin (all those nasty dead skin cells and hair) is exfoliated to reveal a new shiny beautiful layer of skin. It might sound like it hurts, but I promise it doesn't.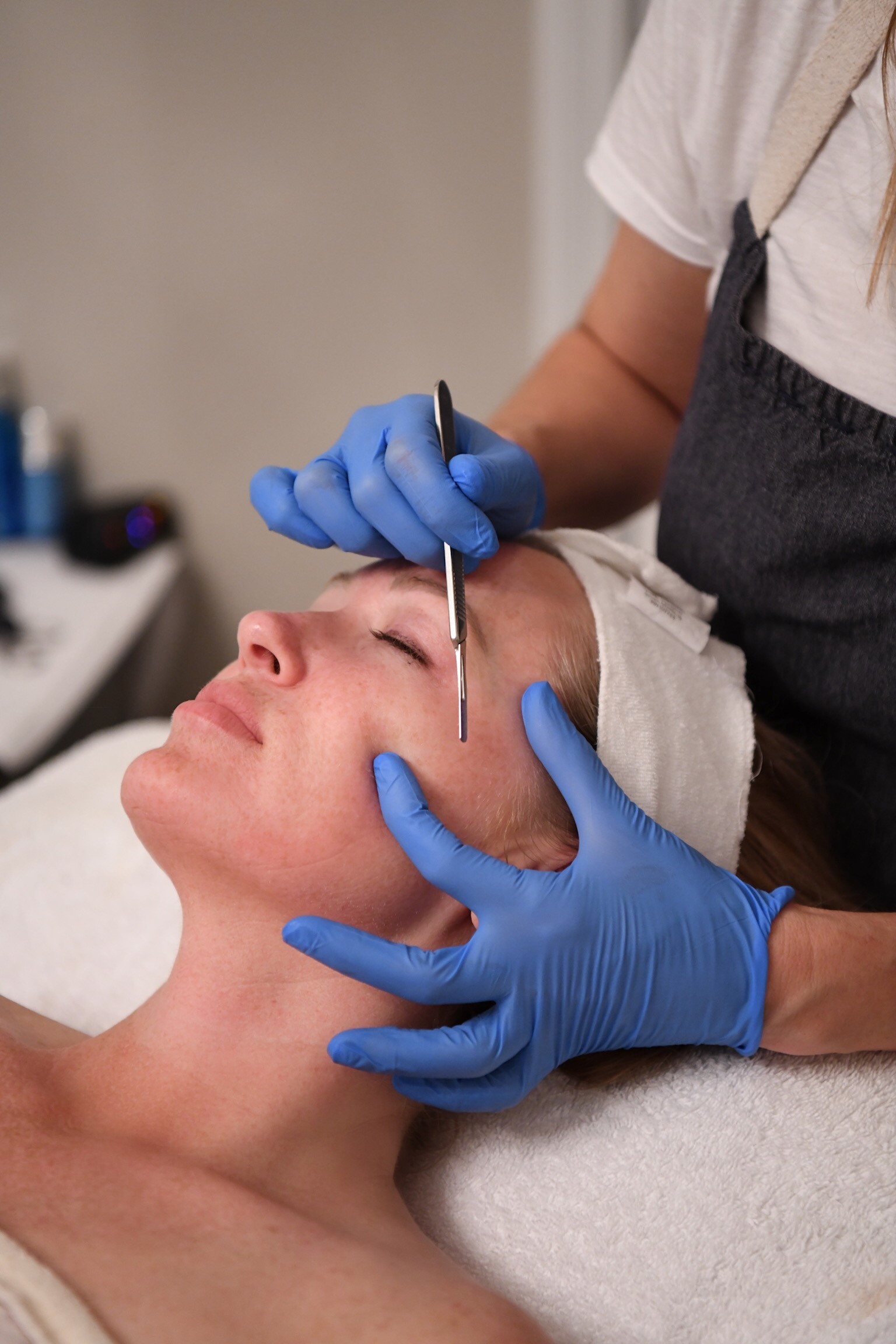 My skin felt amazing and was immediately primed and ready to soak up all the products Tisha introduced to me. Before dermaplaning, products would just sit right on top of those dead skin cells.  Now I know why it often seemed like products weren't working.  Not anymore! Did I say game changer?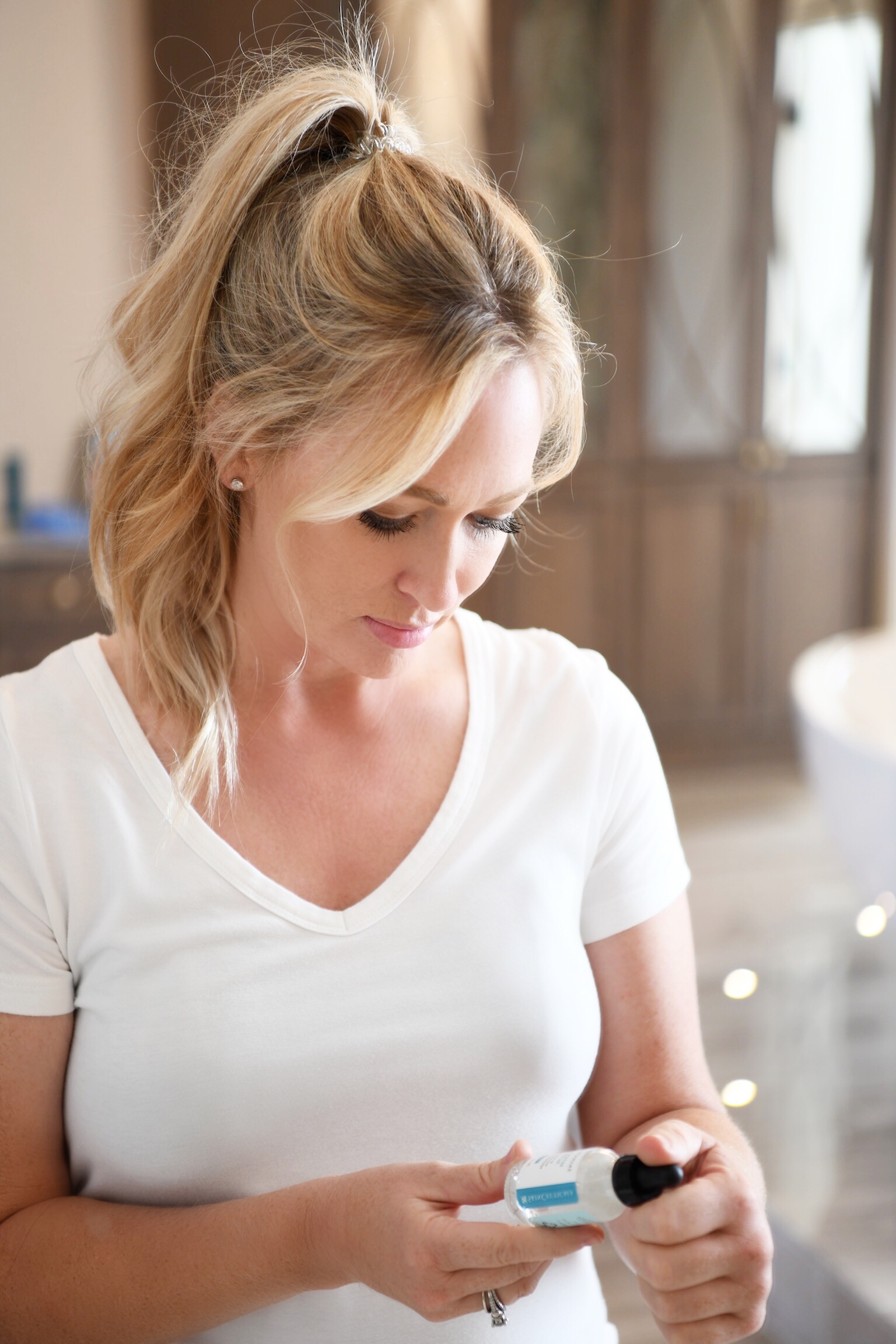 Tisha then recommended products that would continue to serve my skin well.  There was one catch though, I had to commit to using them religiously.   No more sleeping in my makeup after a long mom day!  Well, I kept my promise and my skin loves me for it!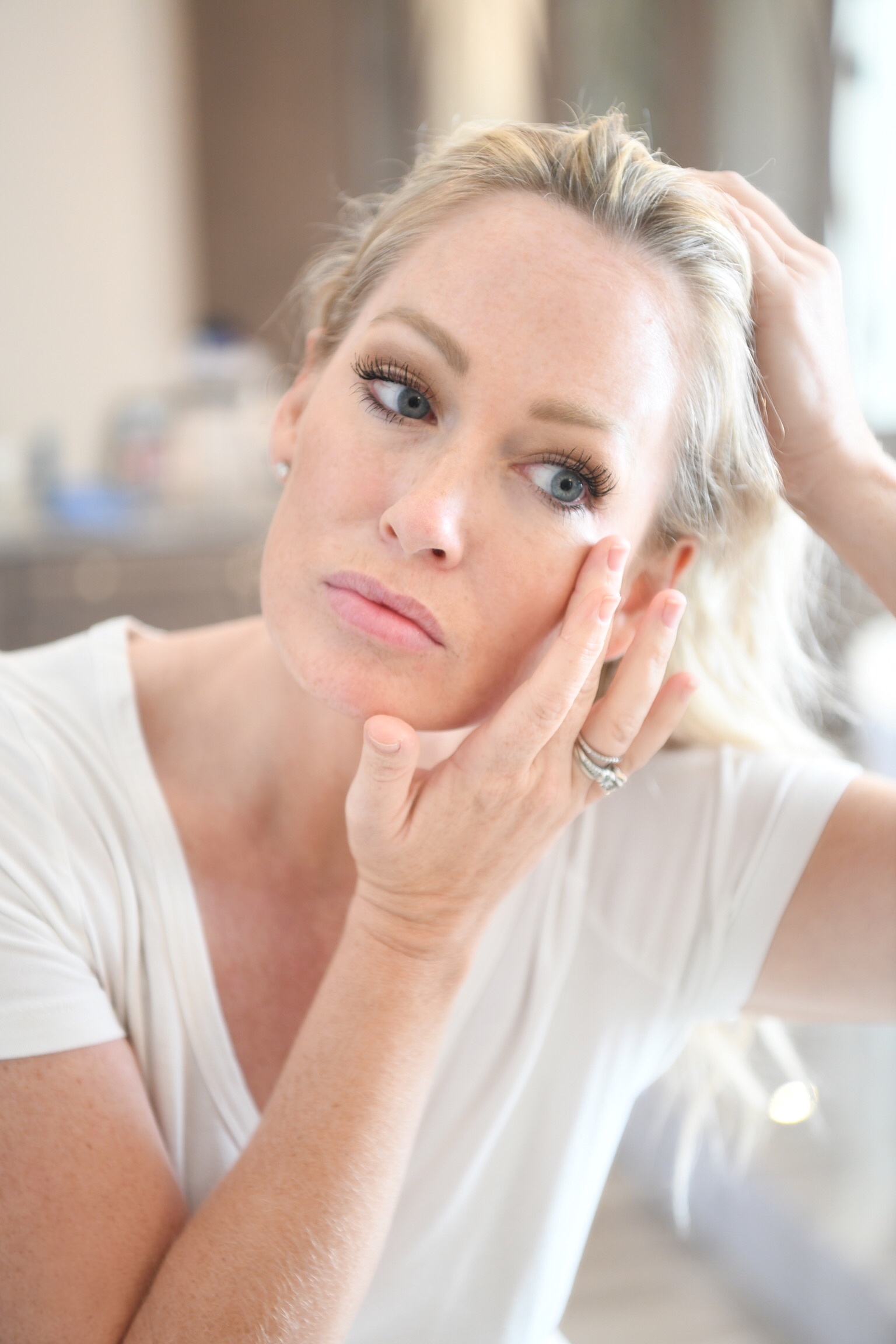 So, here is my post dermaplaning skin care regimen.
Morning:
Obagi Foaming Gel Cleanser: This is a big change for me because I've always been a soap a water girl, for the most part. Gasp! I know. Not the best choice, but as motherhood began taking over my life more and more, so did the soap and water. I bet I'm not alone 😉 
SkinCeuticals Phloretin CF: This is a vitamin C serum which helps your skin build collagen and, being an antioxidant, it naturally helps strengthen your skin and protects it from damaging free radicals. This is my favorite product, and I feel helps my skin the most!
LA Roche-Posay Anthelios SX: This is my daily moisturizer and I love it! It's not too thick, or too thin, and it doesn't leave my skin feeling greasy. My makeup goes on easily and looks flawless over it.  And it includes an spf of 15 which is super important in the battle of keeping your skin looking youthful.
Bedtime:
Obagi Foaming Gel Cleanser: See above.
SkinCeuticals Retexturing Activator: This product is a gentle daily exfoliator which also includes hydrolaunic acid for simultaneous hydration. This serum leaves my skin super smooth!
SkinCeuticals Phyto +: Now this is a product that I need because I have some hyperpigmentation going on right here on this face. After my sun worshiping filled twenty-somethings decade, hyperpigmentation adores me.  Ugh! If you don't have hyperpigmentation, you can skip this step. But, if you do, you will love it! I've always been freckly, but over the past few years, and after three kids, hyperpigmentation on my skin is out and proud. This product is wonderful! It improves the tone and the balance of my skin. It's also not a harsh chemical like hydroquinone or Retin A which is only supposed to be used temporarily, and you should give you skin a break from products with those ingredients. If you use a product with those ingredients, Phyto + is a good one to use for the break or during the spring and summer months.
iS Clinical: This is my nighttime moisturizer. It doesn't include an spf which isn't necessary while you sleep. It also doesn't have a perfume smell which is great, especially for the sleeping hours.
And for an extra little moisturizing and feel good skin product, check out La Roche-Posay Thermal Spring Water. Throw this in the mix day and night, or whenever you need an extra moisturizing boost. Carry it in your purse to  spray it over makeup for a nice refreshing glow.
So, there you have it! That's my current regimen!  And I'm sticking with this one. My skin is looking better than it has in years!
BYLYLY- Bethany Sharp