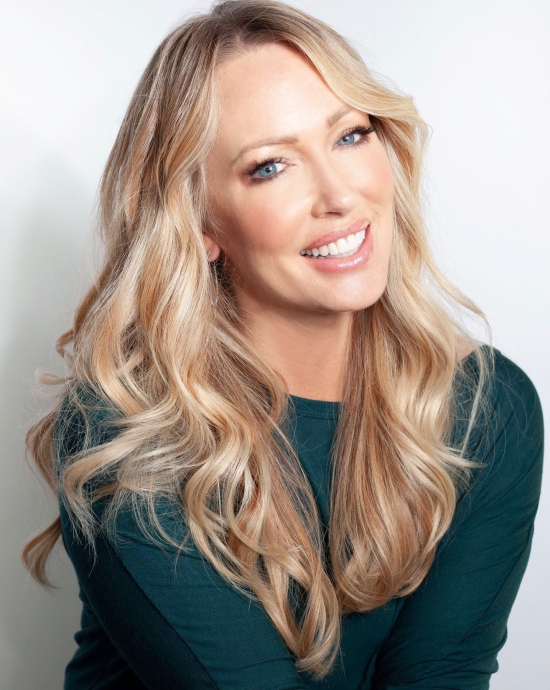 Meet Bethany
A lifetime lover of all things entertainment, Bethany stepped onto the stage, discovering her passion for dance and stage performance, at the early age of four. Throughout her childhood and into her adult life, Bethany studied dance at some of the top dance schools in Nashville, and shortly after college earned a spot in the NFL as a Tennessee Titans Cheerleader. During this time, she had the honor of cheering at Super Bowl XXXIV and performing in the game's opening show with country music super star Travis Tritt.
Dance has been only one of many performance outlets for Bethany. Her love for the stage led her into the pageant world. In 2012 she was crowned Mrs. Tennessee America and competed at Mrs. America later that year, placing in the top six. Bethany has modeled for such national brands as Carol Wior swimwear, Epiphone Guitar, and Wrangler Jeans, and has appeared on television and in runway fashion shows for many Nashville boutiques, as well as renowned country music fashion designers Manuel and Corello. Bethany was chosen by Nashville Lifestyles Magazine as one of Nashville's 25 Most Beautiful People of 2012, alongside Lisa Marie Presley, CMT's Cody Alan and Denise Jackson (wife of Alan Jackson). She has also been featured in Today's Homes (Tennessee) and the national publication Amazing Wellness magazine.
Additionally, Bethany has enjoyed success in the acting and on-camera hosting world. She has appeared in several commercials, web series, and music videos, including Carrie Underwood's video for her hit single "Two Black Cadillacs", where she starred alongside Underwood as they wreaked revenge on a two-timing man. In 2014, she was cast as a supporting actor in the faith-based film, "Where Is Good?" which played in select theatres from coast to coast, and can now be found in Walmart stores across the country and on Amazon. As an on-camera host and live event emcee, she has worked many red carpet events interviewing dozens of music, television, and sports celebrities, including Trisha Yearwood, Joe Montana, Colton Dixon, and cast members from the hit show "Nashville". She has emceed events such as Clay Walker's "Band Against MS" and the Mrs. Tennessee and Mrs. Mississippi America pageants.
Through the years, Bethany has very often been asked about beauty secrets, fashion tips, and all things lifestyle from friends and strangers alike, which made starting a lifestyle blog a natural extension of her life and responsibilities. Bethany is a woman who has other women at heart, because when she loves a product or service, she will shout it from the rooftop! No beauty "secrets" here….she wants everyone to know about the things she finds that enrich her life. She believes in sharing her ideas about becoming your best self, both inside and out. So, now in her 4th decade of life, this loving wife and busy mother of three young boys, three bonus daughters, and two dogs, is excited to explore all things lifestyle with you through her blog, Livin' Sharp.
Contact Bethany
Subscribe