Happy New Year, everyone!  It's that time of year when we all think about the things we did last year, places we went, and things we want to do, and experience, in the coming year.   Some of us set resolutions, and some set goals.  But, no matter what you call it, each new year brings a fresh feeling of motivation and desires.
If any of your resolutions, goals, or desires have to do with taking better care of your skin, or treating your skin to things that make it happy and beautiful in 2019, then boy do I have a suggestion for you!   One of my favorite skin treatments in 2018 was IPL (aka. Intense Pulsed Light) treatment.  It's not a new treatment, but one I experienced with my friends at REN Dermatology, which resulted in unbelievable improvement in the evenness and brightness of my skin tone. Sun damage be gone!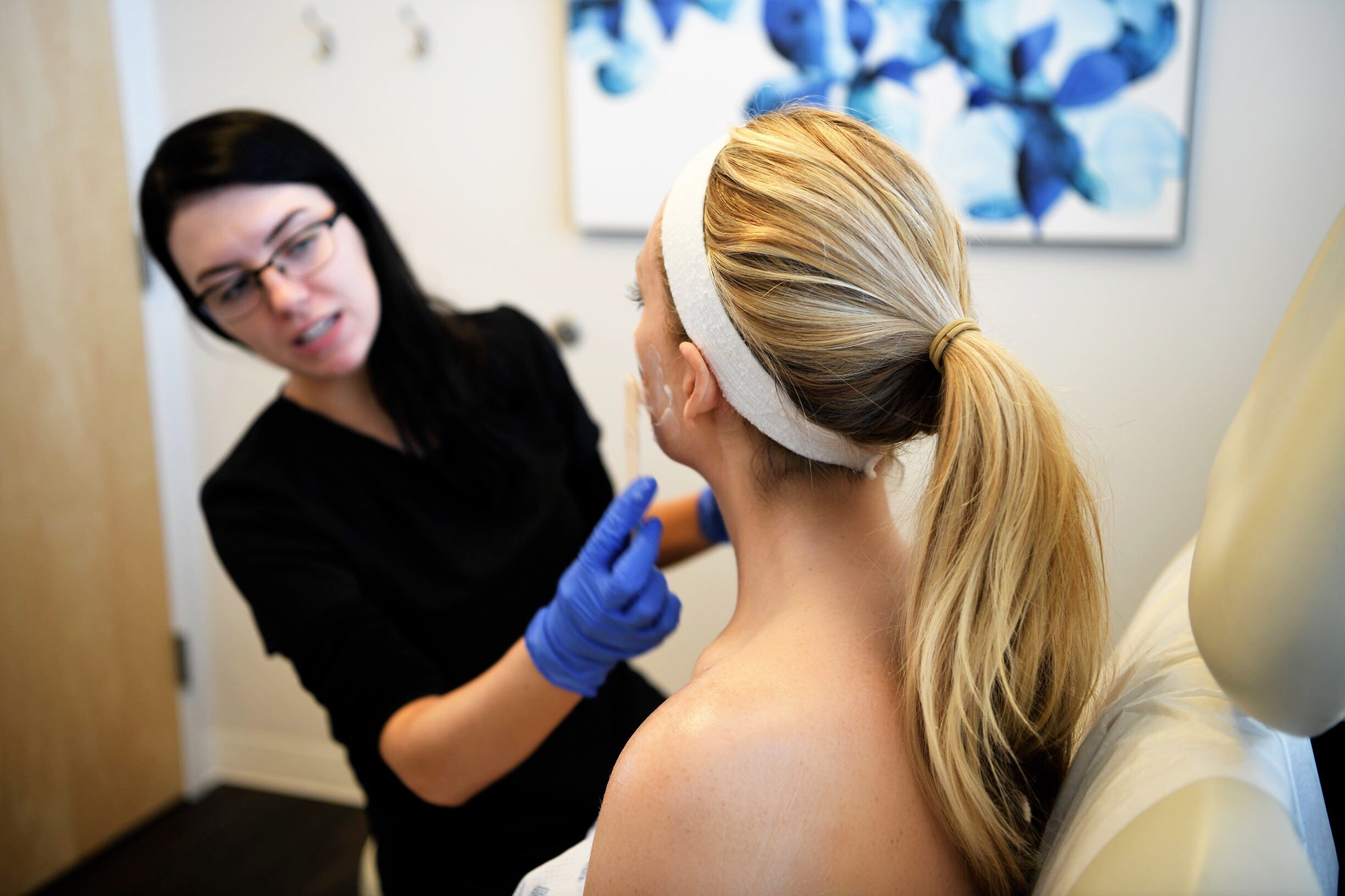 This treatment is one that I would suggest you do now, at the beginning of 2019.  Why?  Not only will you wish you hadn't waited even this long, but it's a treatment that you should do in the winter months while the UVA/UVB rays aren't so strong, and while you're not participating in events that put your skin directly in the sunlight for long periods of time.   IPL not only improves, but actually makes sun damage, age spots, and hyper-pigmentation completely disappear.  It uses light wavelengths to penetrate down to the 2nd layer of your skin, where the pigment cells absorb the light and convert it to heat which destroys the unwanted pigment.  IPL is simply amazing, easy, and it works!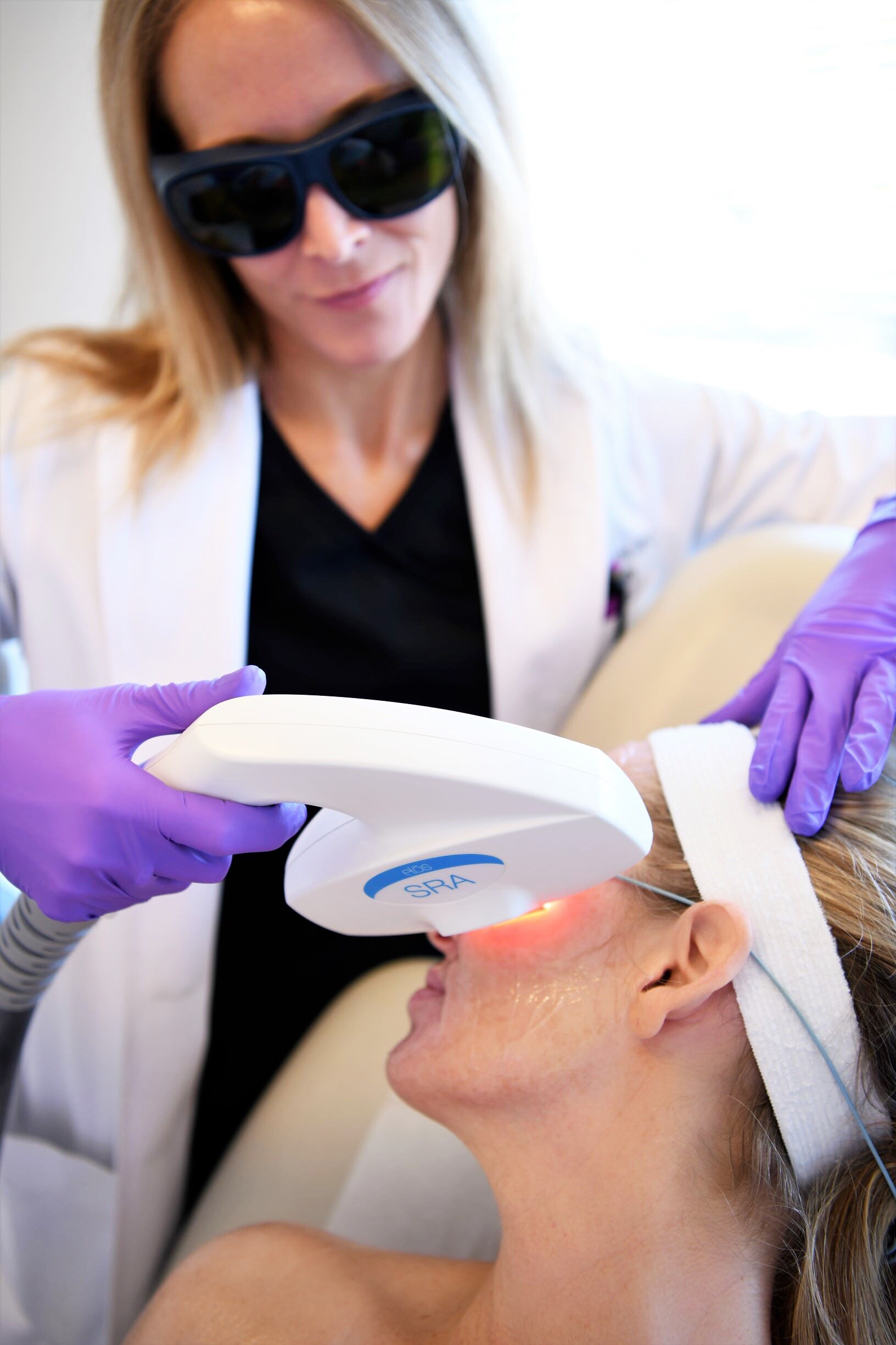 For me, IPL worked wonders.  I'm light complected, with light hair and eyes, and I tend to freckle and show sun damage very easily.  In fact, many of the spots that I thought were just freckles I was born with, were actually areas of sun damage that had been there for years!   A couple decades of sun worship, tanning bed use, and abuse (which I haven't used in over 10 years now), and three pregnancies had taken a pretty big toll on my skin.  After my 3rd child, I noticed a huge increase in hyper-pigmentation on my face.  Thanks hormones!   But, IPL made it all disappear.  It completely changed my skin tone, evenness, and overall appearance.  My skin tone is actually more even now than it was when I was a little girl.
The recovery from IPL is easy too, with no downtime, which makes it an attractive option.  After IPL, my skin felt as if I had a pretty bad sun burn, but this feeling only lasted 24 hours.  The worst part, which isn't really that bad, is that before the sun damage and spots go away, they get darker, much darker.  Sometimes almost black.  So, for seven days (and mine might have been a little longer) you might want to wear a good foundation to cover it all up.  But know, that when the darkening happens, it's a great sign!  It means that those are the spots that will disappear or decrease.  For me, the darker a spot became, the more it ended up fading away.   So, you should want to look like a temporary leopard. Ha!  You'll wake up one morning and your skin will be more even than it has ever been.
So……..you want to see my results?
The below compare shows me at the beginning of September of 2018, right after the burning hot summer months, when my skin was exposed to the sun for long periods of time, almost every weekend, sitting out at baseball tournaments, and doing other outdoor activities with the kids.  This was also a little over a year after my 3rd child was born.  Like I said earlier, my hyper-pigmentation got "really hyper" after this pregnancy.  I wasn't joking!
The picture on the right was taken on October 25, 2018 after having gone through 1 session of IPL back in mid- September.  Wow, right?!  I'm even amazed looking back at them!  In both of these pictures, I'm wearing the same amount (and exact same brand) of foundation, and the lighting is very similar…..both under natural light.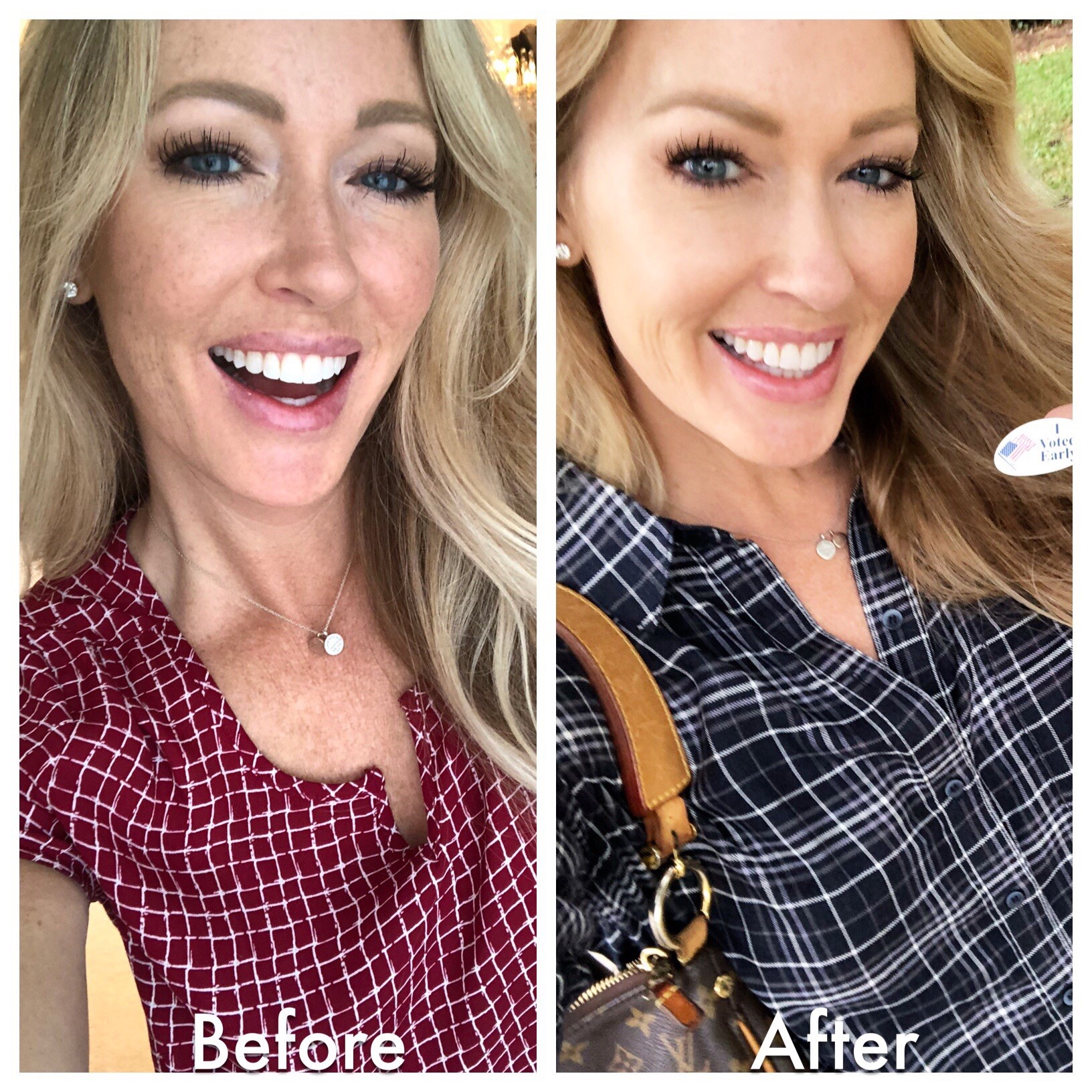 So, do yourself a favor, especially if you have hyper-pigmentation, or any bit of sun damage, and get that IPL done in 2019, before the spring and summer months arrive.  It will be one of the things that you'll look back on this year and be glad you did.  For those of you in the greater Nashville area, check out REN Dermatology, and tell them Bethany sent you!
BYLYLY- Bethany Sharp