Need an easy, and I mean easy, and delicious last minute sweet tooth recipe for your Christmas dessert table?  Here's one that I came up with several years ago, and it has been a family request ever since.  Not only are these delicious, but they are fun to make, and the kids can really get into it!
What you'll need: 
1 tub Nestle' Toll House chocolate chip cookie dough
1 bag Ghirardelli Milk Chocolate Caramel squares
Betty Crocker red, white, and green decorating icing
large muffin tin
(I always double, or even triple, these amounts)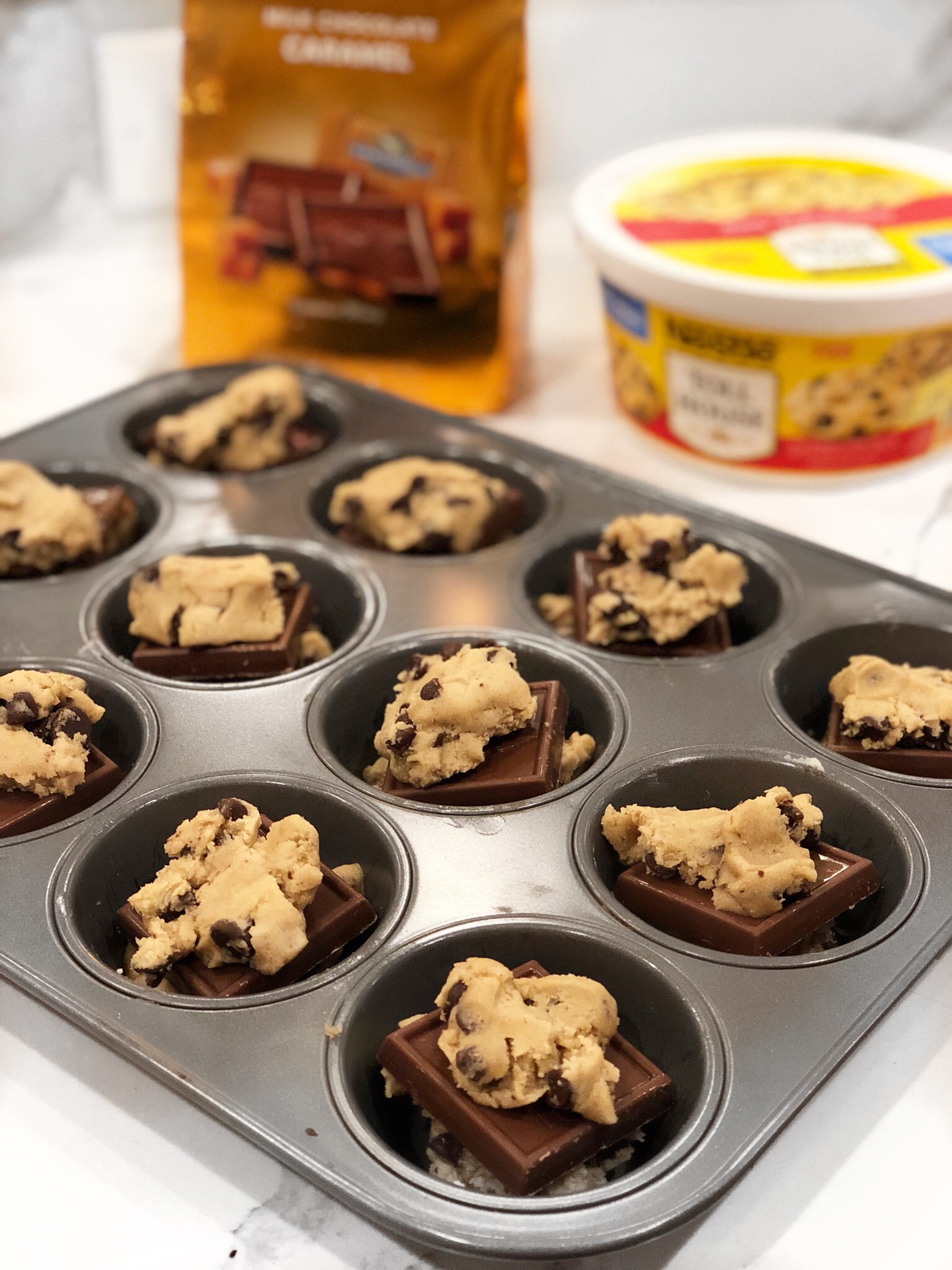 Directions:
Grease each muffin cup with butter.
Spoon out enough dough to fill the bottom of each muffin cup.  Do not press or pack the dough in, just let it rest there, but form a decently flat surface for the chocolate square to sit on.
Place one Ghirardelli square on top of the cookie dough.
Spoon out one more serving of cookie dough and place on top of each chocolate square, creating the top layer of the muffin.  This serving can be a little smaller than the bottom layer.  It will spread out over the top of the square as it cooks.
Bake using the temp your cookie dough calls for until the cookie muffins appear light brown and perfect.  I like to under cook just a tad because they will continue to cook a little after you've taken them out of the oven.  And since they are thicker cookies, I like a more chewy consistency.
As they cool, they will develop a crater in the middle, similar to how bread looks if it doesn't rise correctly.
Once completely cooled, fill each crater with the icing, creating a little peak at the top of each dollop.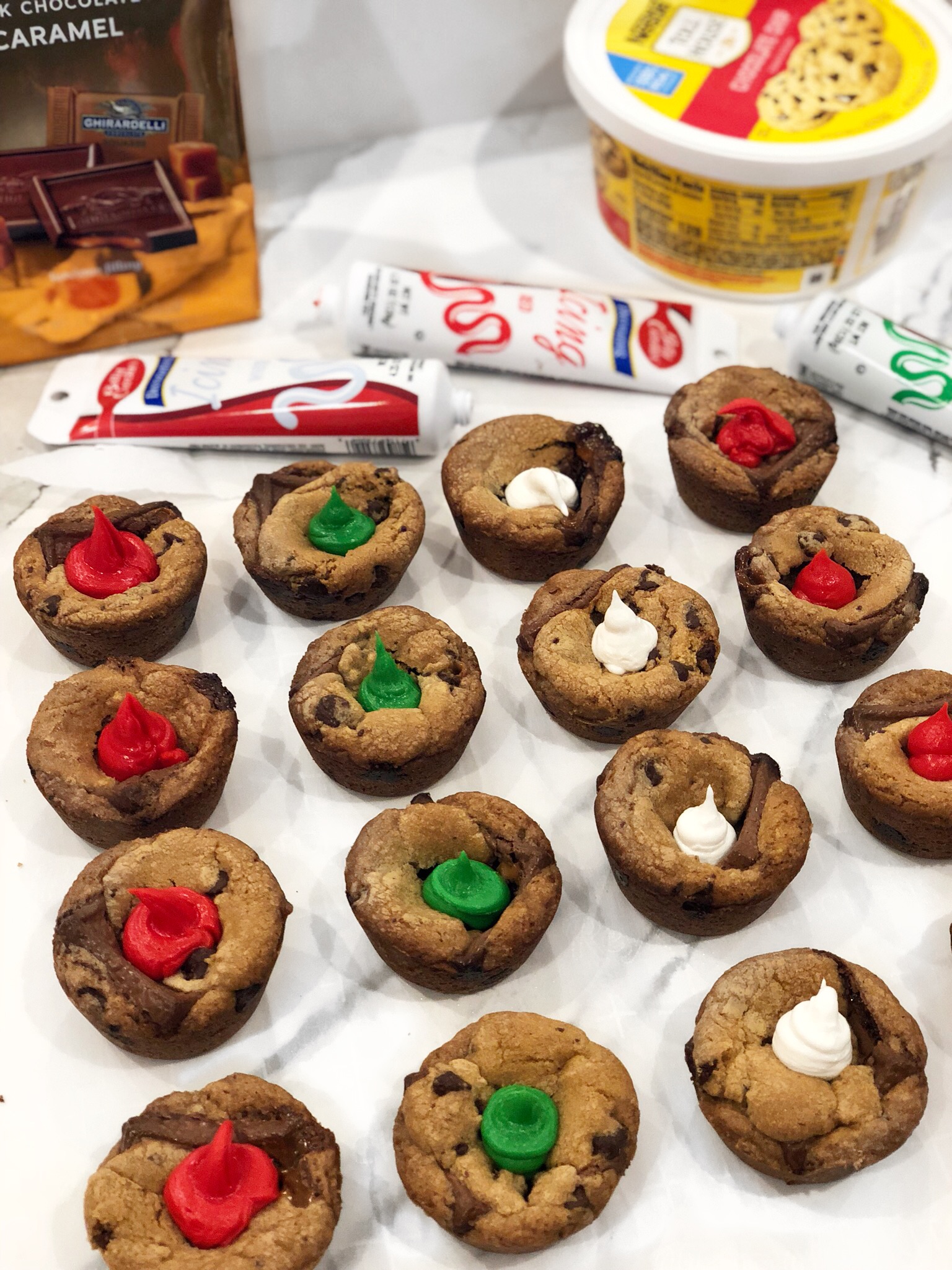 And there you have it…….simple, delicious, fun, and cute!  Also, you can get creative and experiment with different fillings in the crater.  It doesn't have to be icing.  It can be a cream cheese mixture with a strawberry on top!   Also, experiment with different flavors of Ghirardelli squares and cookie dough.  I'm going to try the peppermint bark squares in the middle of chocolate chocolate chip cookie dough for Christmas Eve, and there is also a dark chocolate sea salt caramel that would be delish!  There really are so many options.  Enjoy!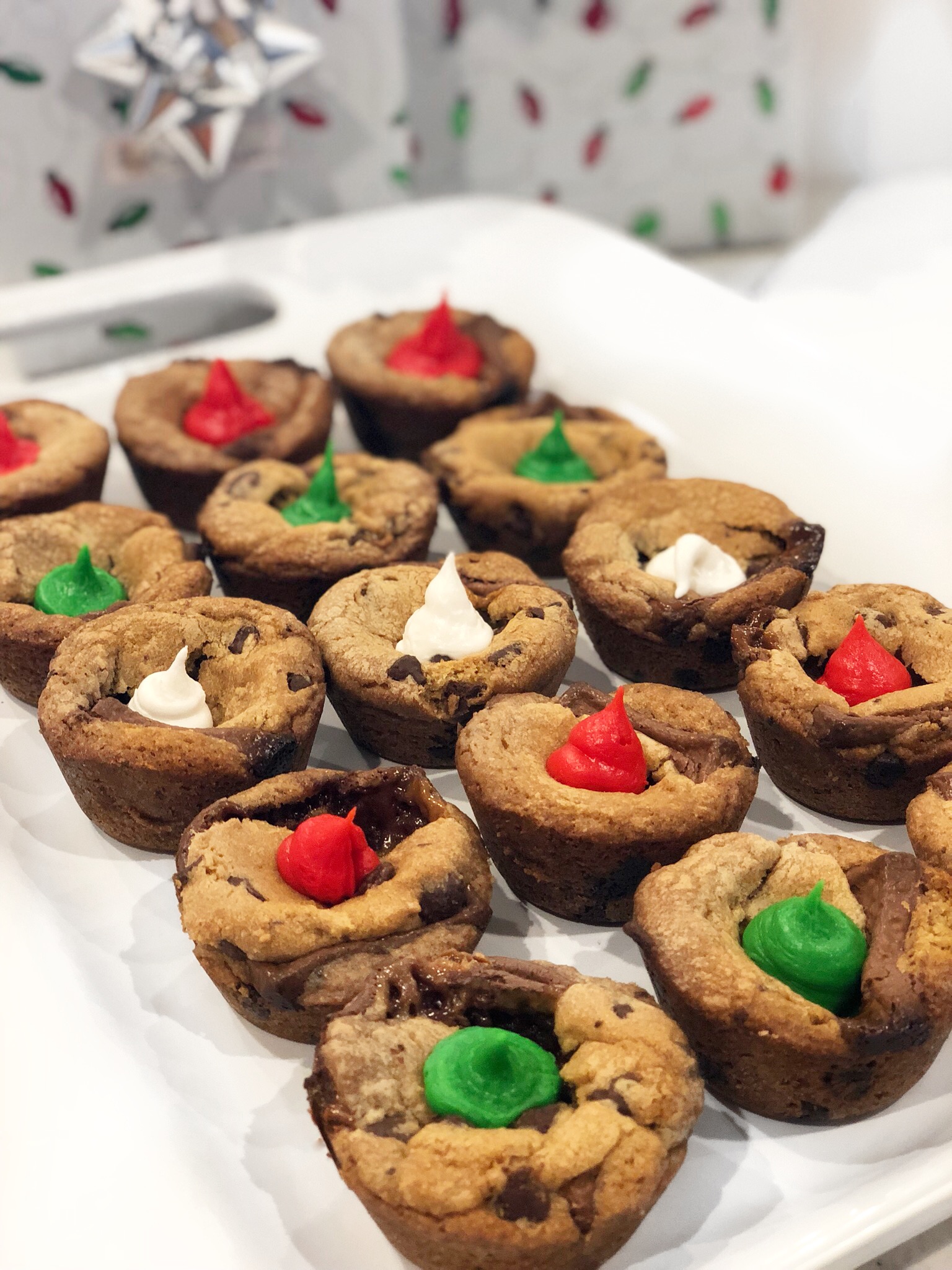 BYLYLY- Bethany Sharp