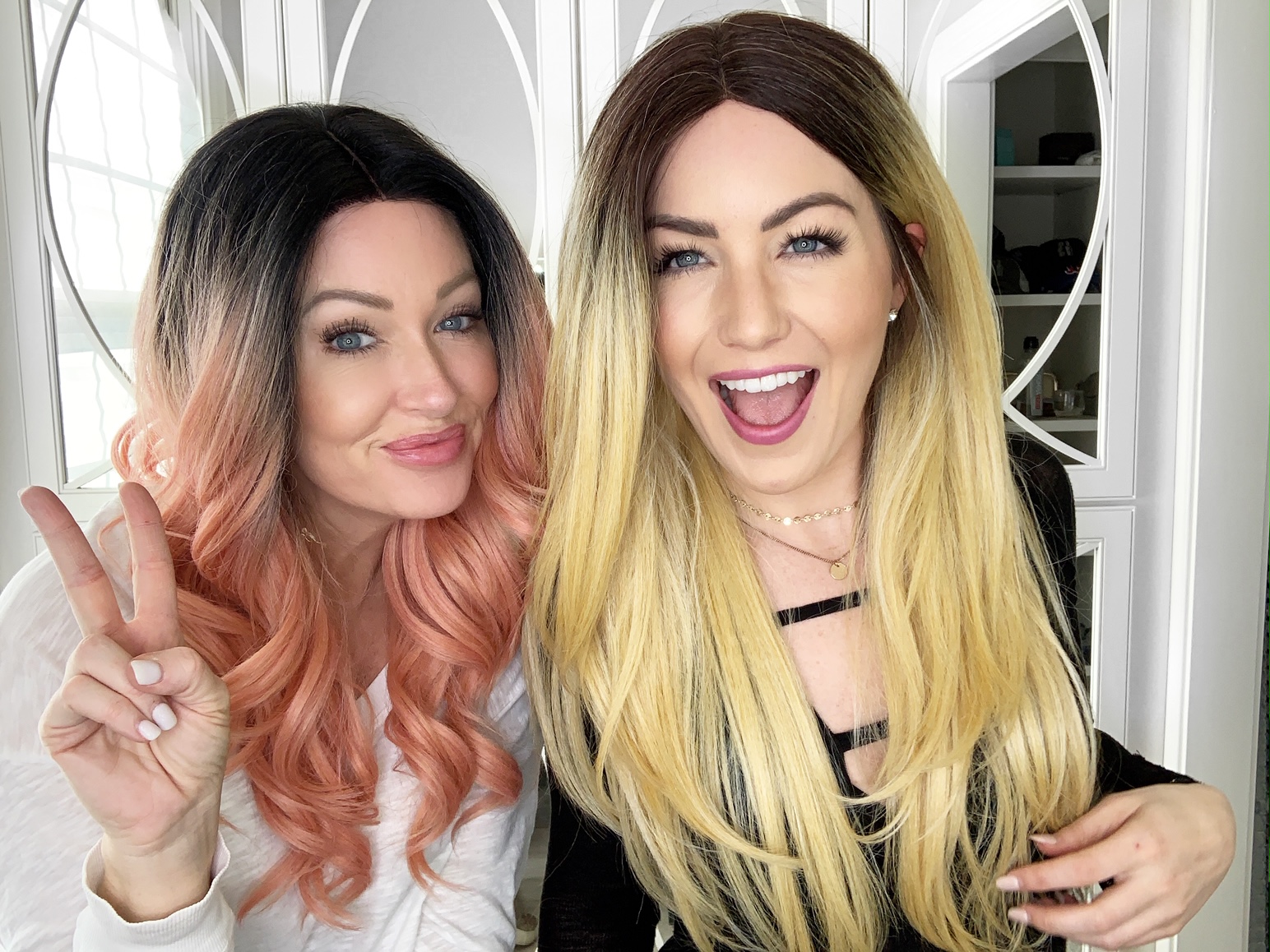 Have you ever been curious about what you would look like with longer or shorter hair, or how about with a different hair color?  How do some celebrities go from gorgeous long blonde locks, to fashionable short dark styles, or trendy colors, and back again in a matter of months, or even days?  We sometimes look at celebrities in movies, music, or even on Instagram, and wish we could have hair just like them.  Well, guess what, you can!  In many cases, it's all about the wigs, extensions, and clip in's!
So, to have a little fun, and learn all about what Ariana Grande refers to in her popular song "7 Rings",  I teamed up with my stylist and cutting specialist, Tara Phillips,  to bring you the do's and don'ts of wig shopping, and wig wearing.  Tara is a pro at this, so I thought it would be a blast to have her over for a segment of Beauty Tip Tuesday that's all about wigs!  Boy was I right about the fun!  It was so amazing, that this girl is planning to take some close friends out for a "wine and wigs" social!  So, whether you simply want to have fun and change it up for date night, you're curious about what looks you could pull off, or maybe you want to get serious about having different styles and colors of hair without hurting or changing your own natural locks, you have come to the right place.  Everything you you need to know is all right here on this week's "All About The Wigs" Beauty Tip Tuesday.
---
WATCH, LEARN and HAVE FUN!
---
BYLYLY- Bethany Sharp