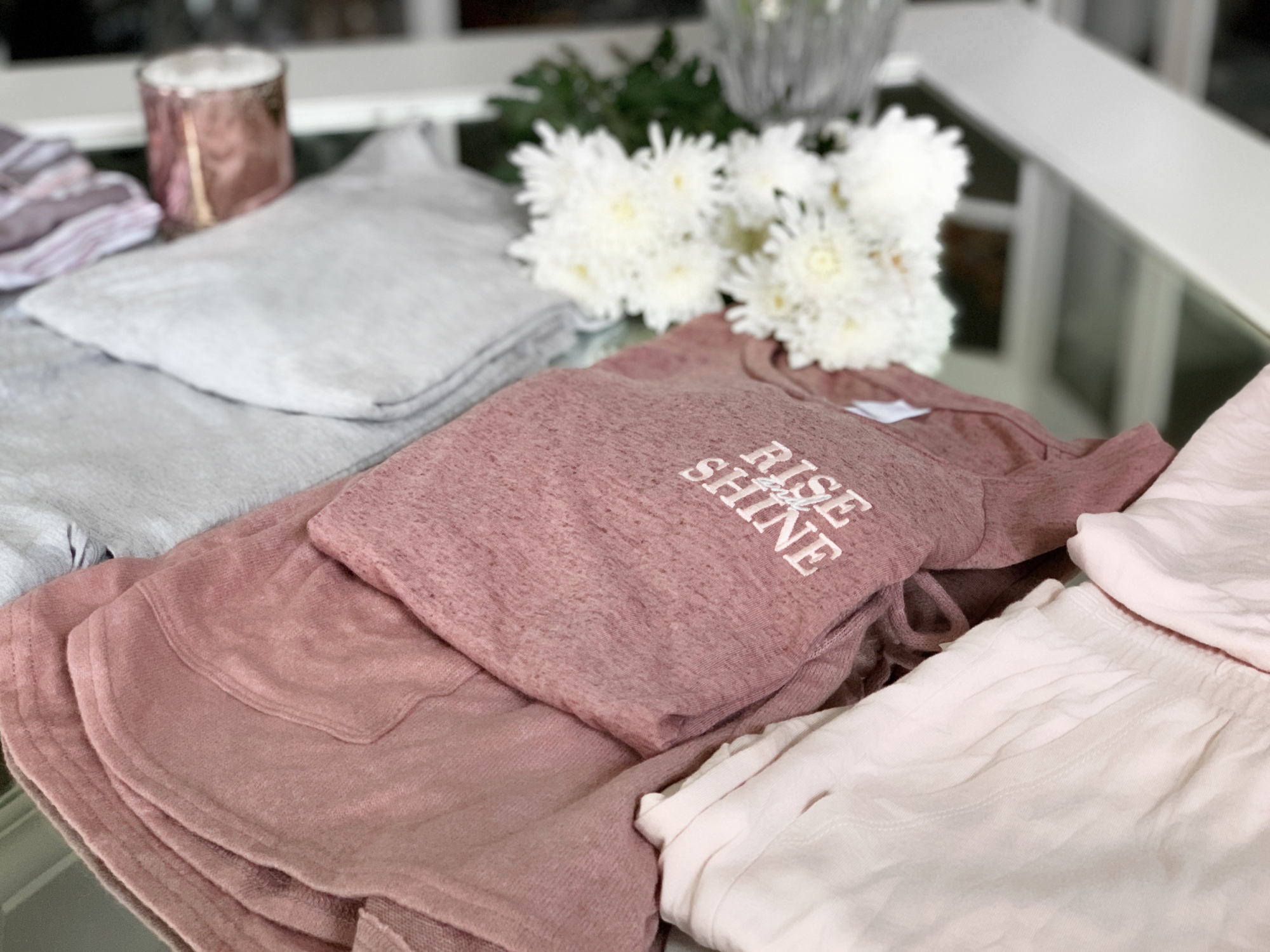 Does spring fever make you want to clean out anything and everything in your closet (or your entire home) that has to do with winter and cold weather? It does me! By March, I am literally dreaming about warm weather and wake up irritated at the cold, often dreary, weather that sticks around.
One thing that has been at the forefront of my mind, as I anticipate spring weather, is purging and organizing my sleepwear drawer.  It is a total mess, and there is something about the warm season that makes me want to sleep in the cutest, freshest, most comfortable MATCHING pajama sets.  I think it has been about 4 years since I've purchased any new cute sleepwear for spring, and I find myself rummaging through a drawer full of mis-matched boxers, t-shirts, tanks, the husbands boxer briefs (yes, it's true), and old (I mean old) sleep wear that screams "help me".  I end up wearing the same few unmatched items from week to week…..the items that I just can't let go of due to their comfort, not their cuteness.
So, I decided it was time to let go of the 8 year old Victoria's Secret tees, and the ratty boxers, and opt for a complete sleepwear/lounge wear overhaul.  Earlier this week, I walked my butt into Target (one of my favorite stores for pj's), with one goal in mind…..to buy up everything cute, soft, and matching!  Bu-bye to that drawer full of over worn, over washed oldies!  This girl is going to look cute, and feel cute, when she sleeps.  Take a look at what I ended up with.  I've linked most of the items below……and some  of these I bought in ALL colors available.  It was a true overhaul!





BYLYLY- Bethany Sharp