Rebecca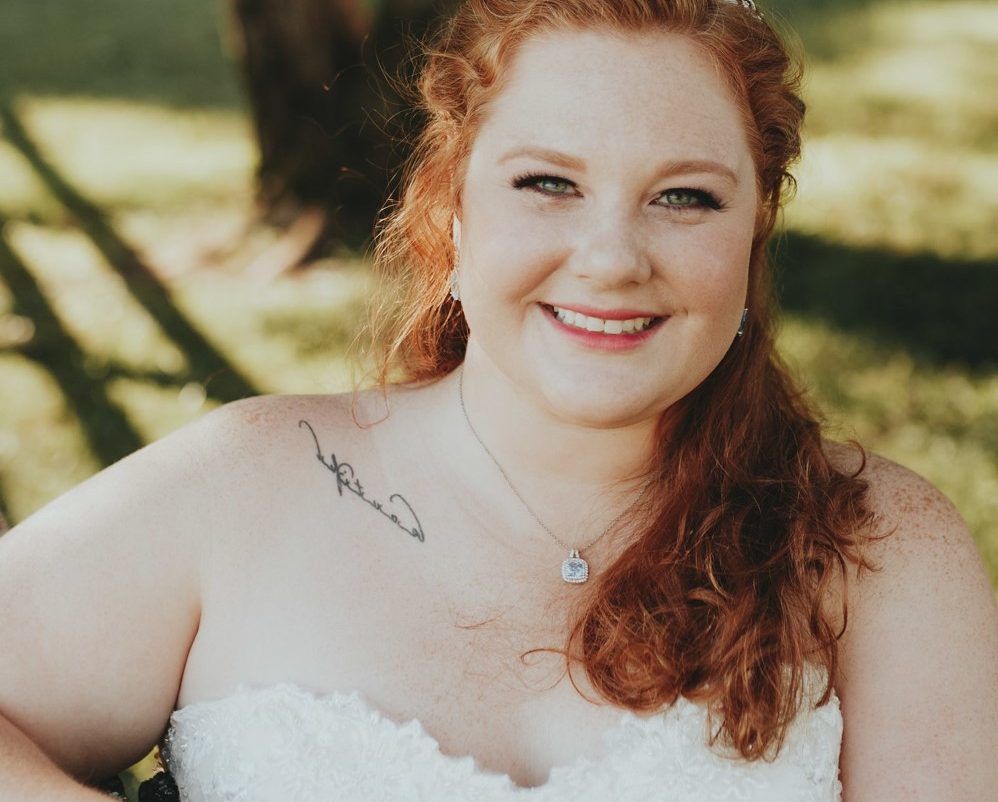 Follow Rebecca on Instagram 
To truly be you, you must first go on an exploration of yourself. Who are you? What are your passions and dreams? Is there a group of people who you identify with most? Why is that? For me, these answers didn't come easy. I have been on an exploitative journey of myself for the past 28 years (a.k.a. my whole life) and I can imagine that when I am 70 I will say the same thing. We are constantly changing and growing based on our life circumstances. Being you means understanding who you were created to be and your mission in life. A few years a go I returned from a year in England earning my master's in art history and visual culture. The only problem was figuring out what to do with that degree. To the drawing board I went! A mentor in my life helped guide me through a process to write out my mission and vision statement. Vision: I am a research-minded, spiritually based educator who desires to positively impact culture, minister to those who experience emotional and spiritual bondage and continue to further champion the movement of prophetic and sacred arts. Mission: I will publish books, speak at conferences, educate on prophetic and sacred arts and inspire my sphere of influence through intellectual properties…. The ultimate dream! This is who I truly am, who God made me to be. This is where I come alive. I. AM. AN. ARTIST.
I often look back on moments from my life and wish I had been who I am now then. But without those experiences and without me being who I was, I wouldn't be who I am today. Every experience teaches us something about ourselves and how we relate to the world around us. My journey to love myself has been a rocky one to say the least. I grew up in a very loving home where I was told every day how much I was loved. I floated through life as a fairly happy individual that got back up when something mean was said, trying to be strong. But being social was hard for me and I didn't have many friends. And then my sophomore year in High School changed everything. As these things usually start, I was rejected by a boy. It was this event that was the catalyst for darkness. I turned from someone who was insecure to my own worst bully. I said things to myself like "Who could ever love a fat, ugly girl like you." I know, it was bad! It went so far is to suicidal thoughts. Thankfully, I never attempted suicide. When I was full of self-hatred, loving myself was not an option and therefore it was difficult for me to love others. This went on for a whole year until I looked at myself in the mirror one day and finally had enough of the self-hatred. So, I decided right then and there to change, and change I did, but not overnight. It has been over 10 years since then and I sometimes still struggle. But the journey is what makes us who we are.
Some years ago, I was talking to an amazing couple when the wife said "You're really hard on yourself. Sometimes you've just got to look in the mirror and hug yourself." What great advice! Whether we like it or not, words have great power. Choose, therefore, to speak positive things to yourself. Encourage yourself like you would encourage a friend. It may seem silly at first, but I promise it will pay off down the road.
To live you, you must know what your values are. How do you do that? The easiest way is to look at the people you admire. Who do you look up to and what are their values? This is a great indication of what you value in life. When you know what your values are, you are better able to make decisions and goals that will point you in the direction you want to go in life. This is the epitome of BYLYLY to me.
Here are a couple of resources to help you on your self-exploration journey.
For goal setting, prioritizing your time and other organizational information I follow Productivity Paradox (podcast) by Tonya Dalton (InkWell Press)
The Compound Effect (book) by Darren Hardy. This book single handedly helped me understand true success in life and in particular know what my values were. I am now able to do more than I ever thought was possible.