I love a great home-made smoothie! Not only do I love experimenting with different fruits, veggies and flavors, but I really enjoy the fact that I can fill my body with so many great nutrients and foods in just one large tumbler (or 2) in one sitting. I'll be sharing different smoothie recipes over time, here on Livin' Sharp, and the first one I want to share is one of my favs! Why is this one of my favorites? Well, it tastes pretty good, but more importantly it combines SO MANY healthy foods and offers a pretty good flavor for mixing a bunch of greens and seeds together.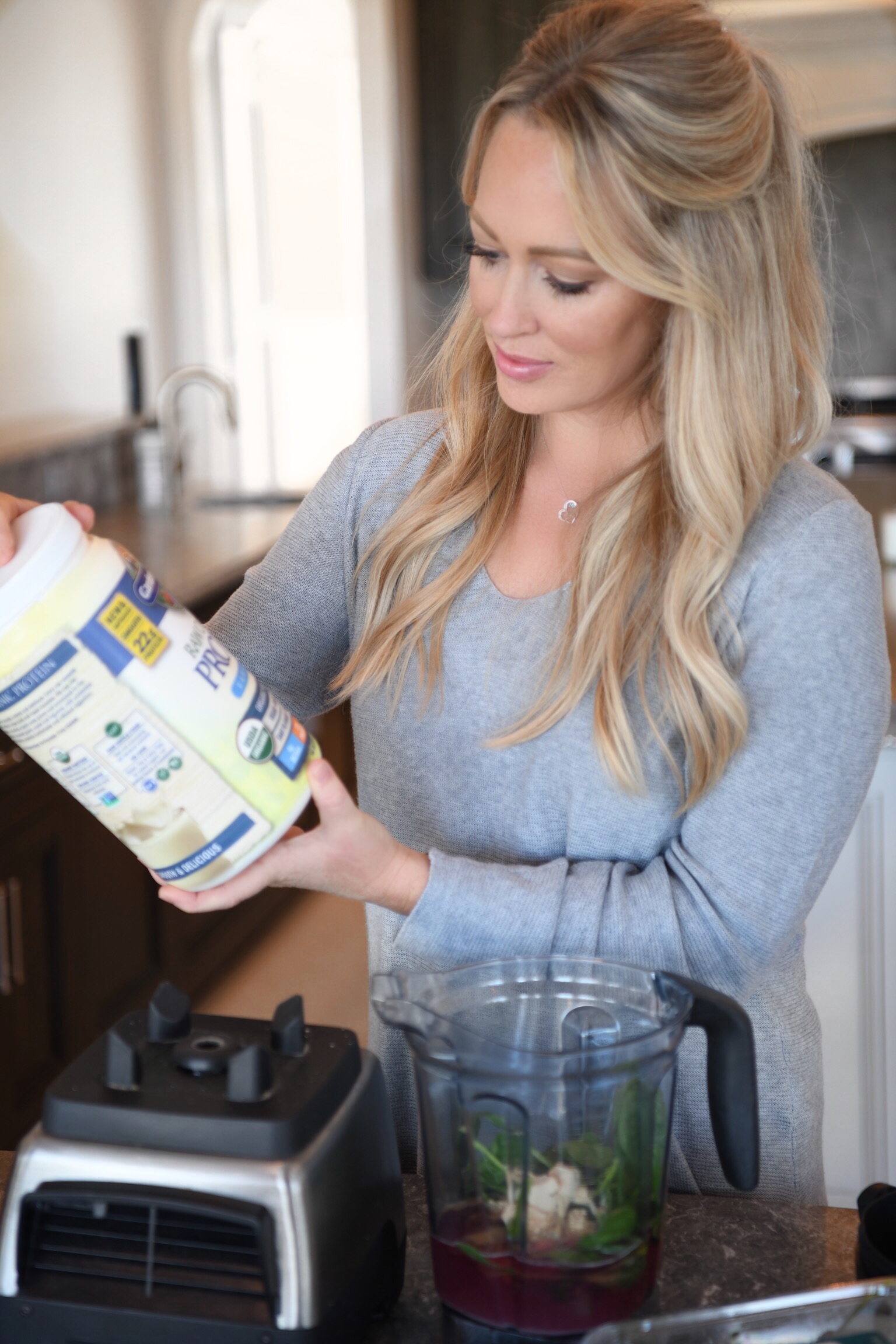 This smoothie's purpose is health first, flavor second. I know that doesn't sound very exciting, but this is for those of you that have trained yourself with an understanding that food is fuel, first and foremost. And for all the Vegans out there, this delicious plethora of plant-based goodies will pass your test as well!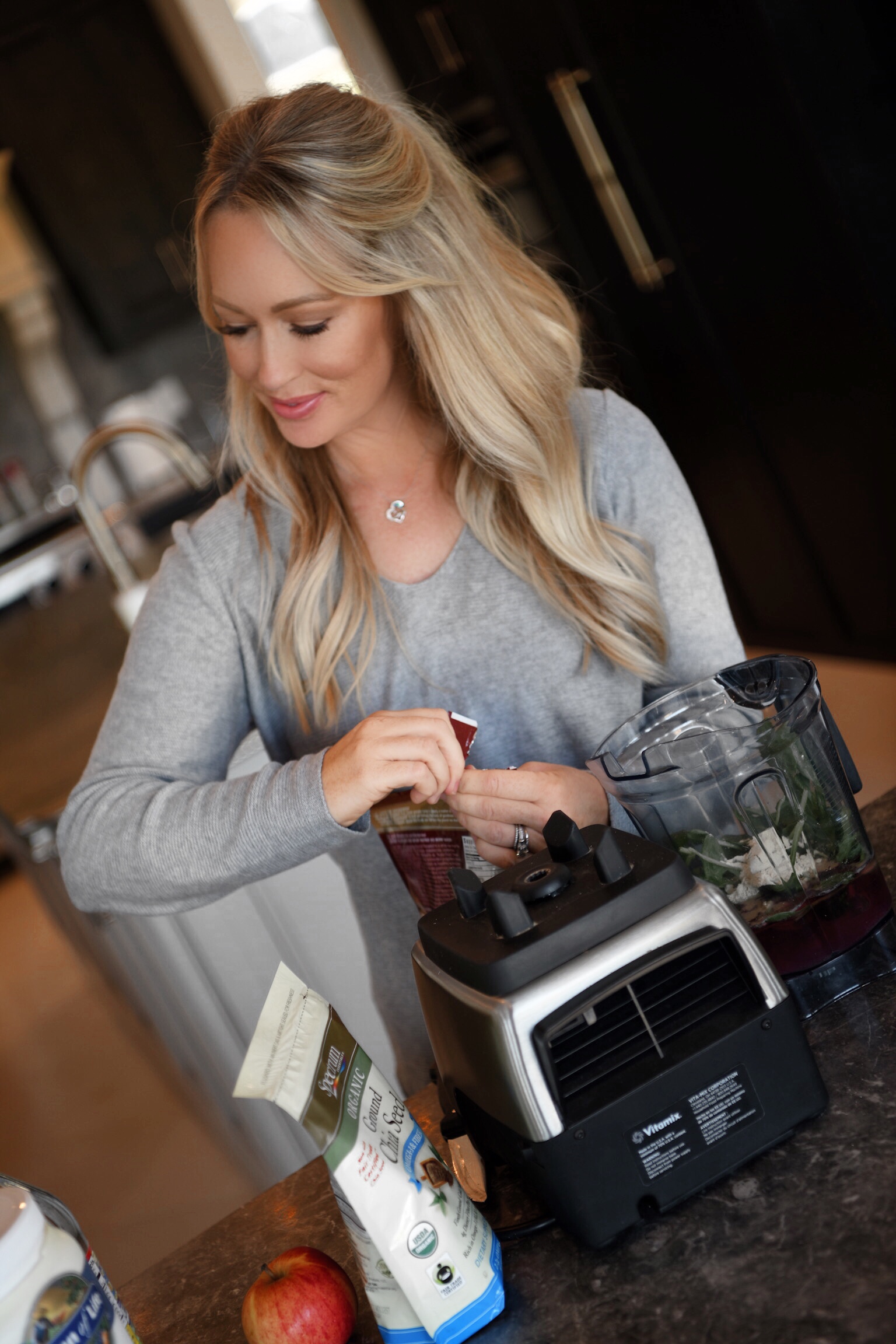 Before you start smoothie making, be sure to invest in a good smoothie blender, if you haven't already. I prefer to pass on using a regular blender because many don't blend whole foods smooth enough for my satisfaction. I personally like the Vitamix Professional Series 750. This bad boy is easy to use and clean, and can turn anything into smooth wholesome goodness. But, you don't have to invest in something this robust, or at this price point, to make a great smoothie. Any good smoothie specific blender can do the job.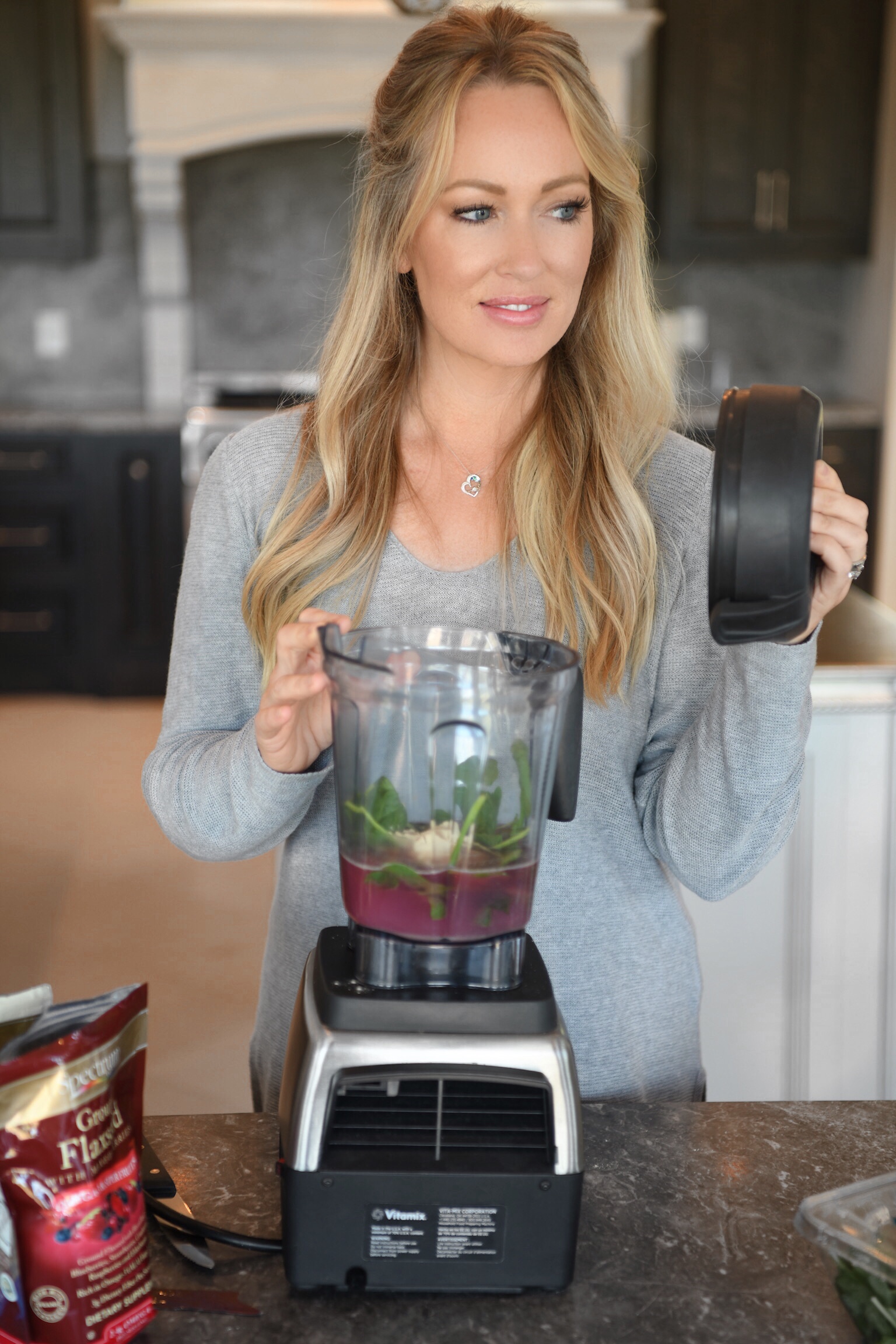 Here's what you'll need:
1 18oz bottle Bai drink Kula Watermelon flavor
1 tbsp. Bragg's apple cider vinegar
1 level scoop Garden of Life RAW ORGANIC PROTEIN vanilla
1 cup spinach or kale
1 tbsp. Spectrum chia seeds
1 tbsp. Spectrum ground flaxseeds (for extra nutrients, choose the package that says "mixed with berries")
1 medium/large apple
1/2 avacado
And of course you'll need your Livin' Sharp tumbler!  (wink, wink)
***I always use organic/non-GMO ingredients when possible***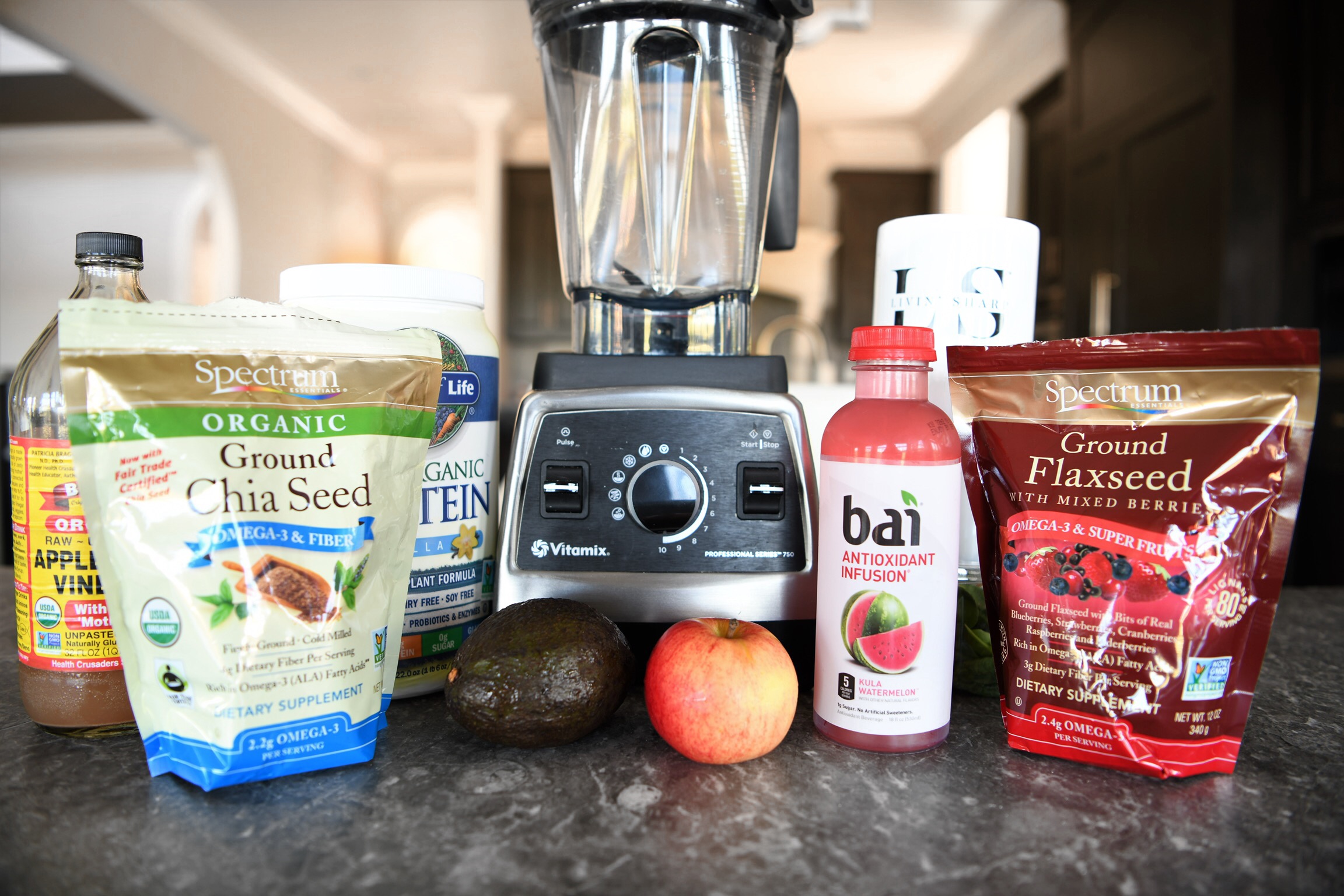 Add all ingredients to your smoothie blender and blend away until very smooth. This makes a bit of a thicker smoothie, so if you prefer a thinner more juice like drink, add cold water (or ice) and blend until you have your desired consistency. And here's a tip….when making any smoothie, be sure to add liquids first, then powders and greens, and then layer the heavier items on top. Having heavier ingredients on top will assist in pushing the ingredients down into the blender blades.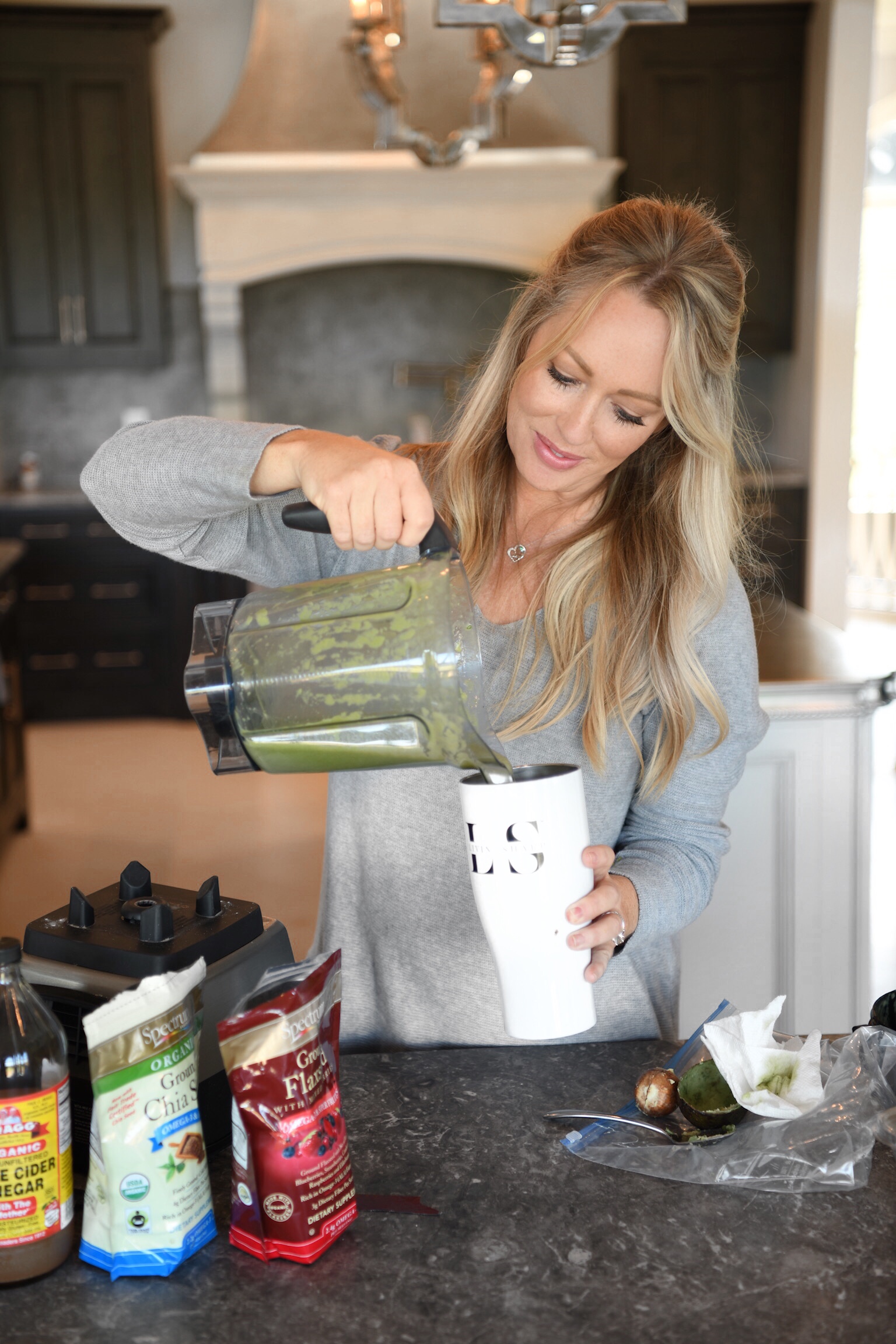 This recipe makes about 40 ounces, so if you prefer less, just cut all ingredients in half. I personally love to make  large batches to refrigerate and drink throughout the day. I use a blender bottle or mason jar when necessary to shake up stored smoothies and drink.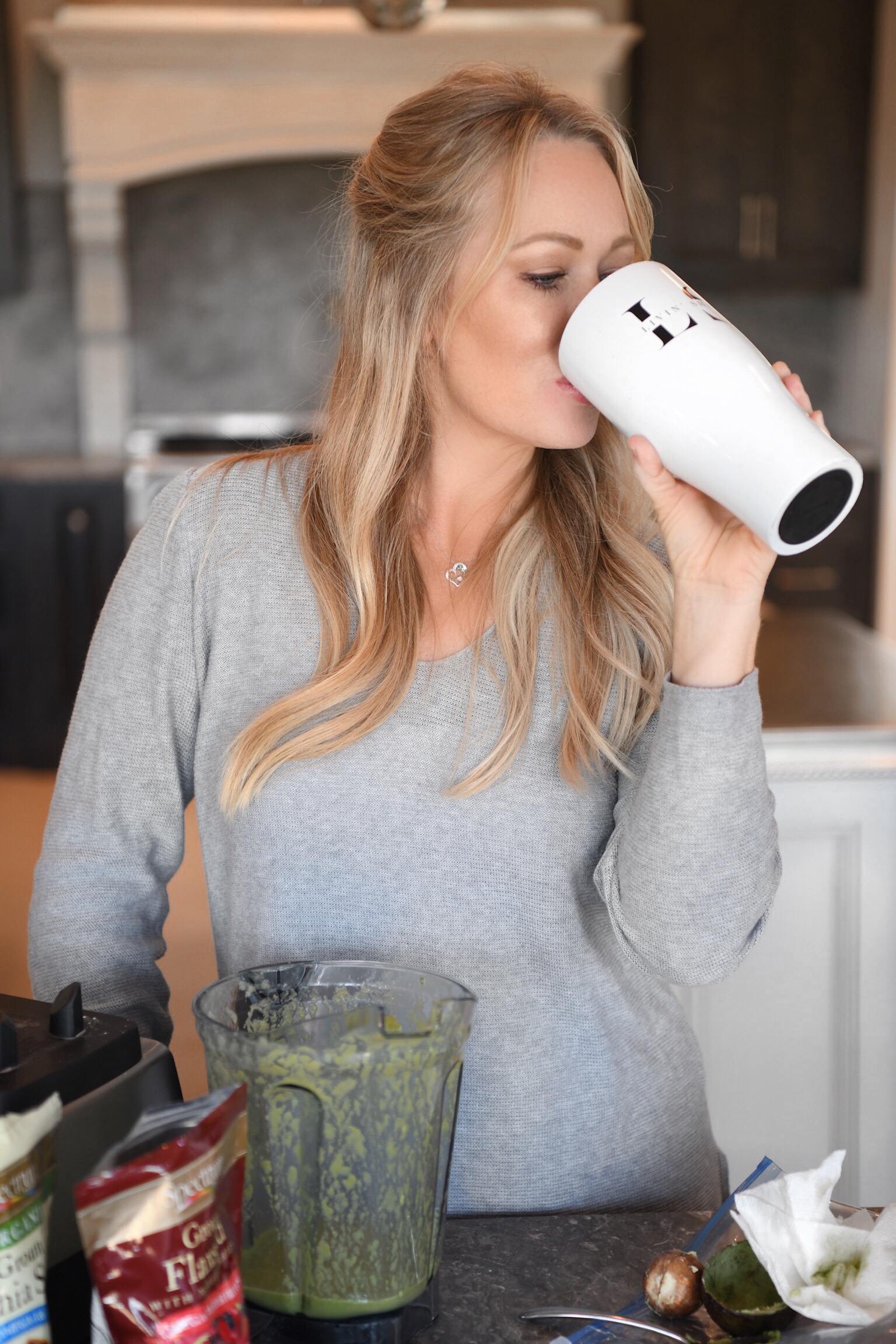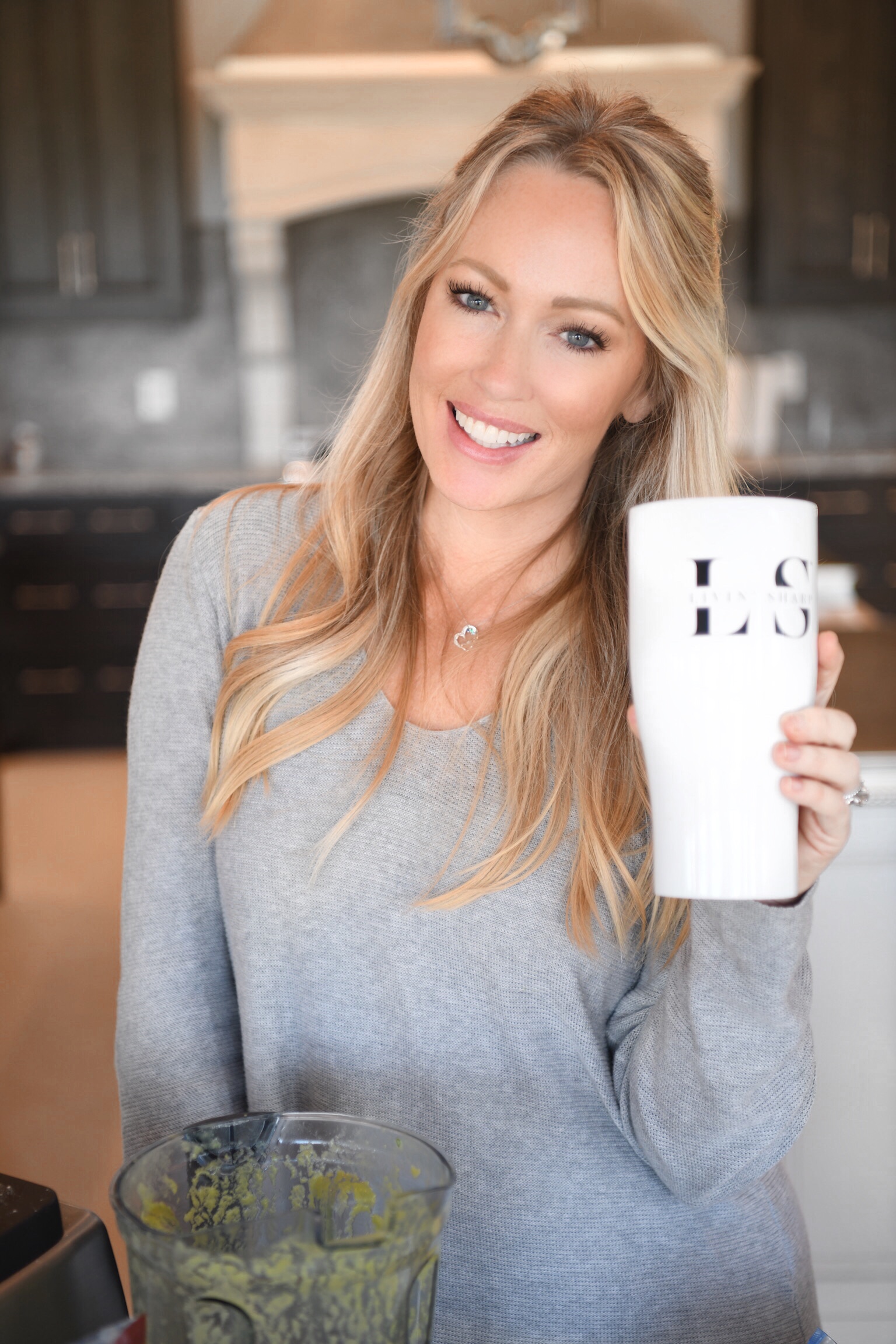 I hope you love this healthy goodness as much as I do!
BYLYLY- Bethany Sharp