We finally went pumpkin shopping! With all the craziness of party planning, blog launch preparation and sick kiddos, on top of just normal everyday busy life, we haven't had one second to pick out a family pumpkin this year.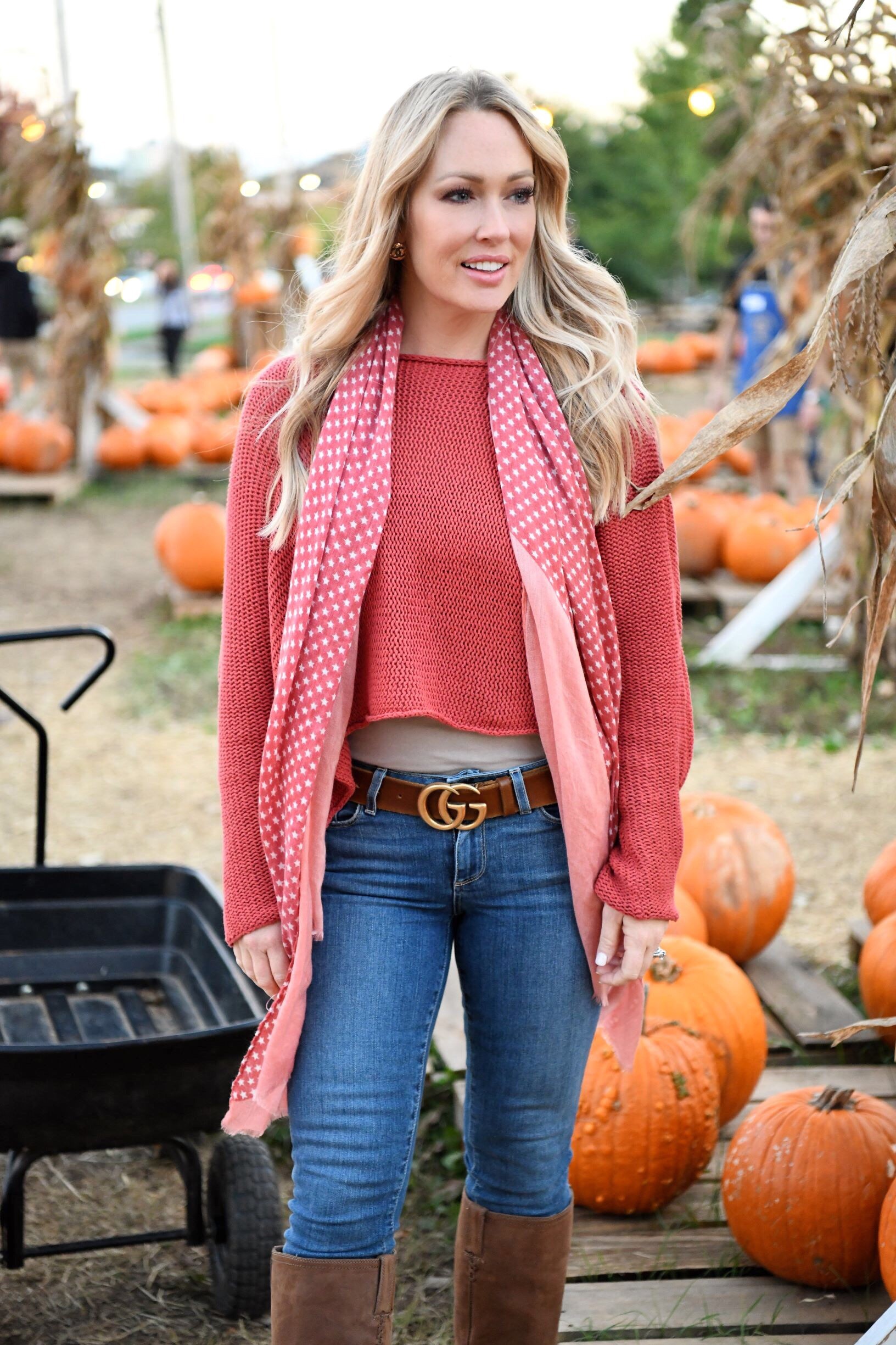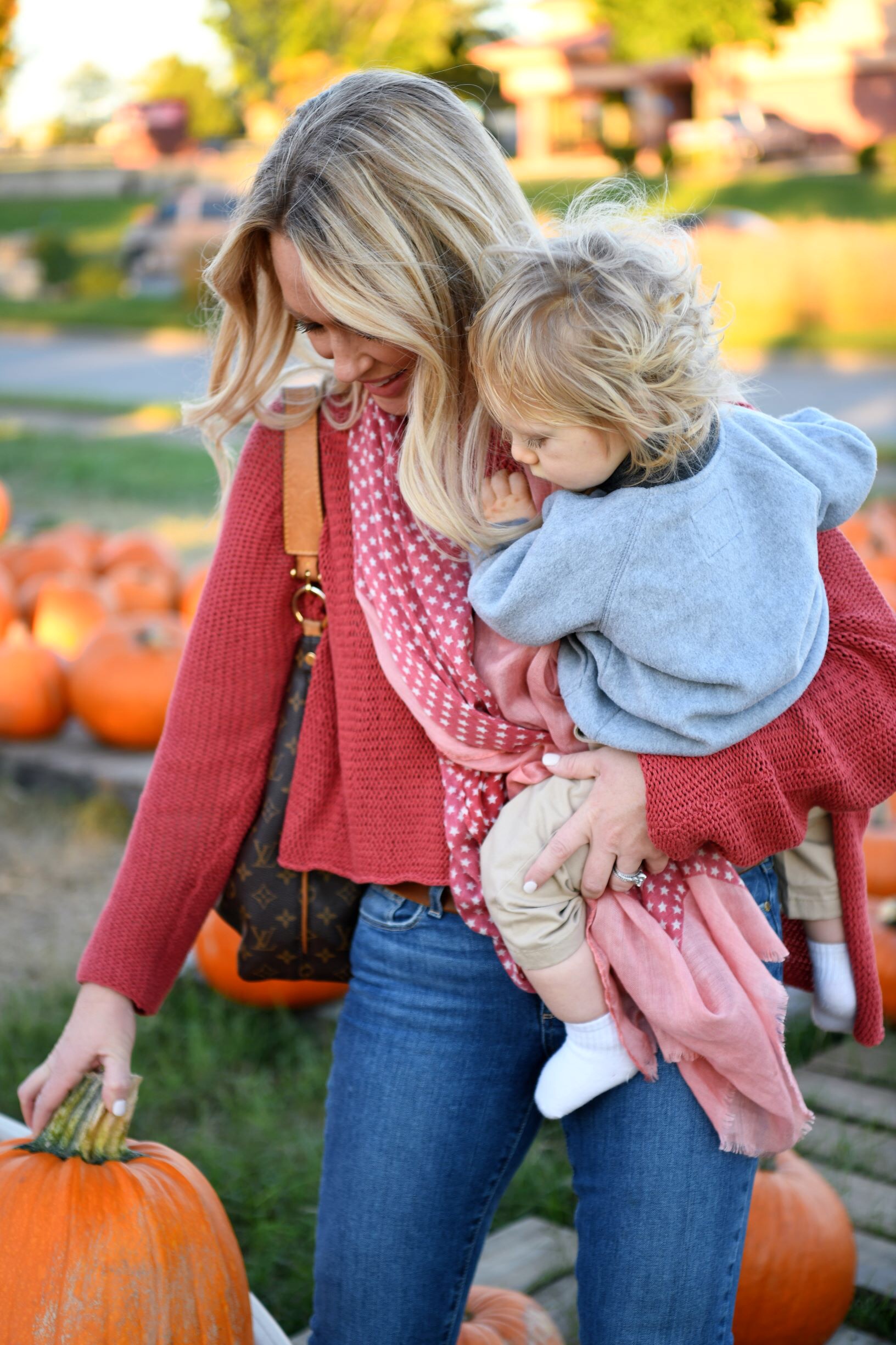 So, this past weekend we wrangled the boys (which is more difficult than herding cats), and headed out to a cute pumpkin patch that we often pass by and have been wanting to visit. When we got there, we were greeted by a nice gentleman who informed us that ALL the proceeds from selling pumpkins go to help fund the Cooper Trooper Foundation.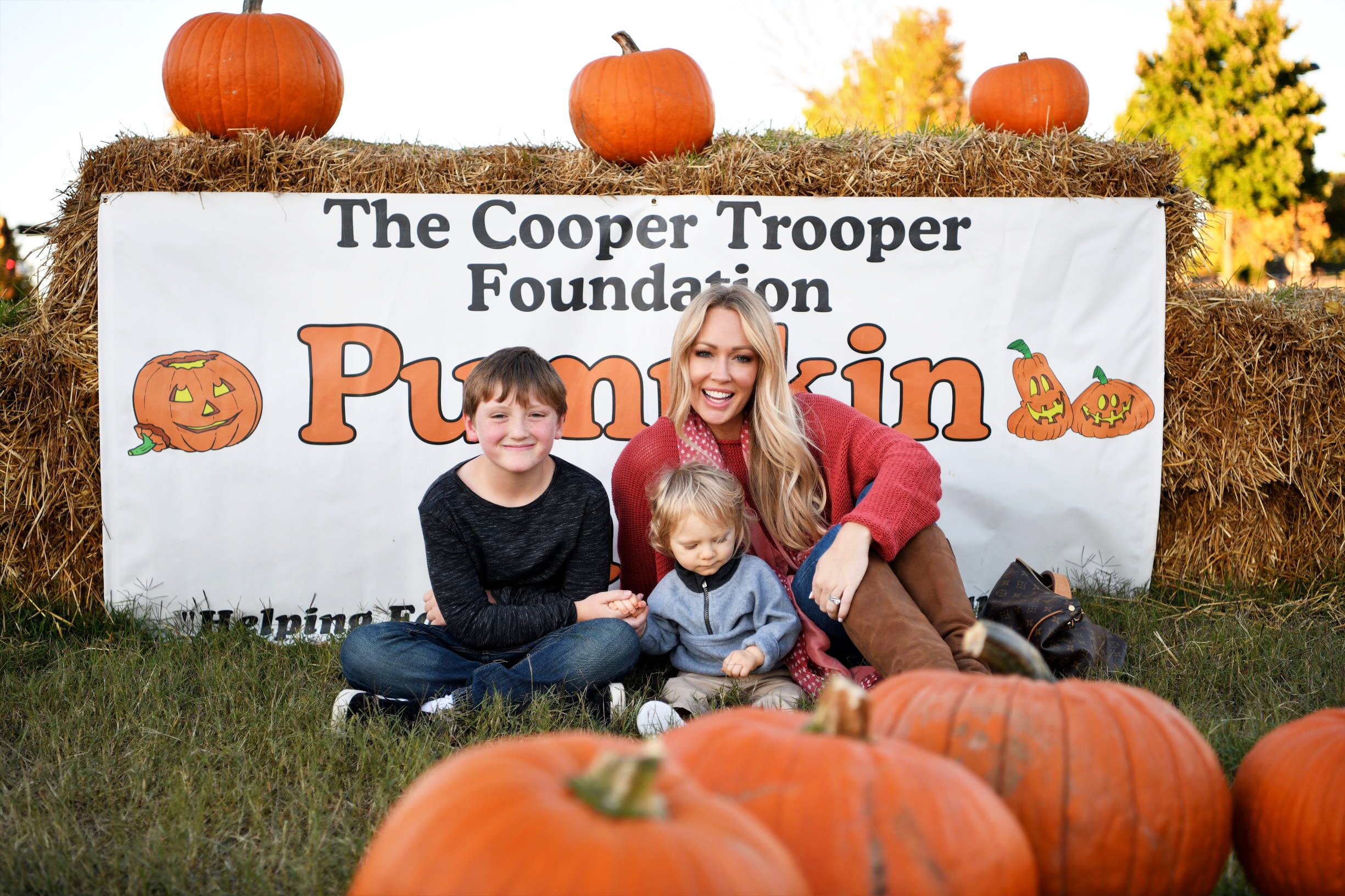 I had not heard of this foundation, so we chatted a bit with the greeter. We learned that The Cooper Trooper Foundation helps to educate siblings of children who have cancer and are going through treatment. They provide educational resources to families and contribute to pediatric cancer research at Nashville's own Monroe Carell Jr. Children's Hospital at Vanderbilt. This pumpkin patch is the only fundraiser they do all year.  "Pumpkins with a Purpose" they call it.  Woahah! What a wonderful thing, and a heart tug while pumpkin shopping! I wanted to buy them all! And what a great thing for my kiddos to know that by choosing a pumpkin they were supporting other families and children going though tough times.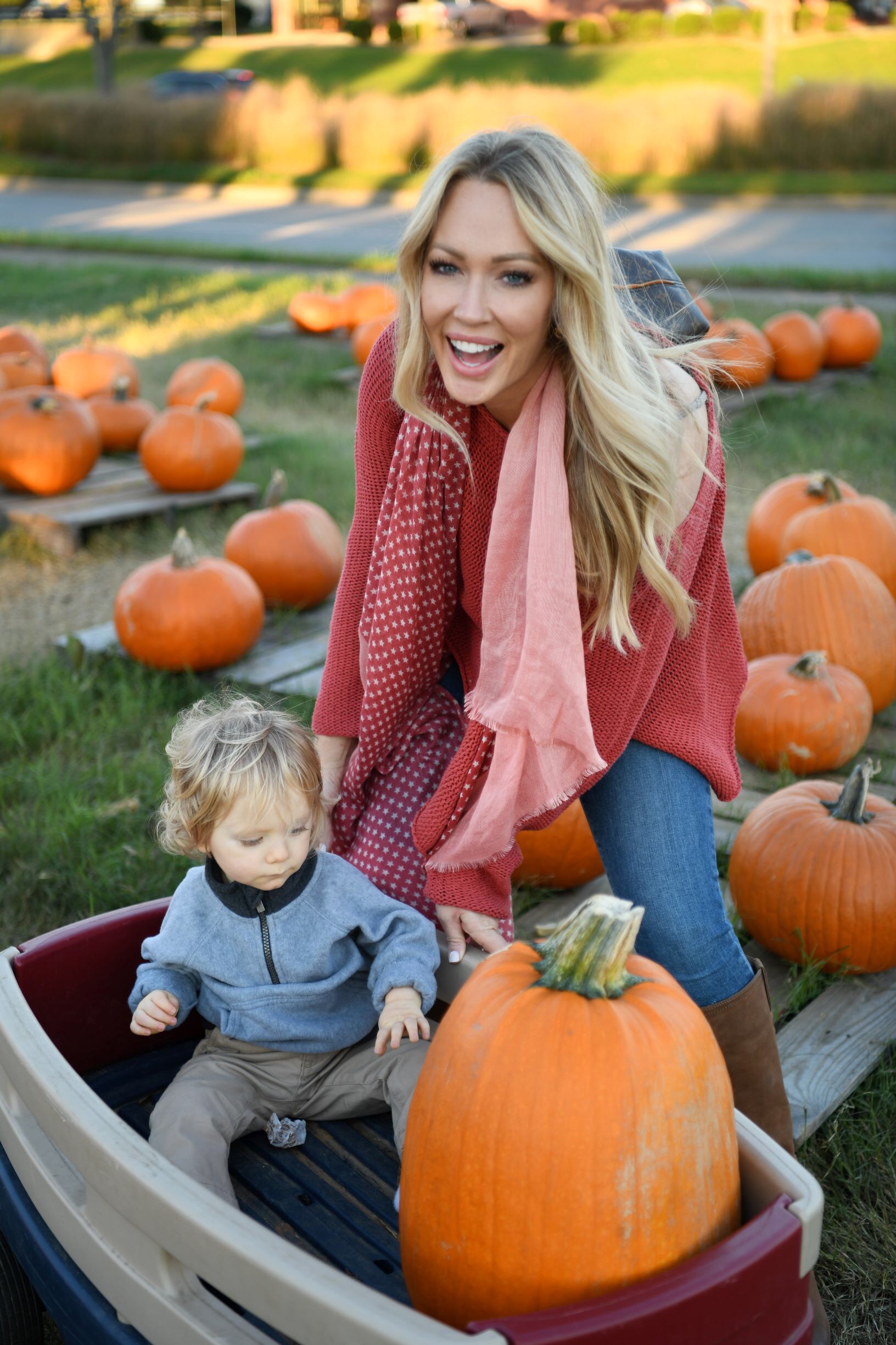 Pumpkins with a Purpose provided wagons for shopping which was a really cute idea. Of course the first pumpkin I put in the wagon was my sweet Dakota! He loved it.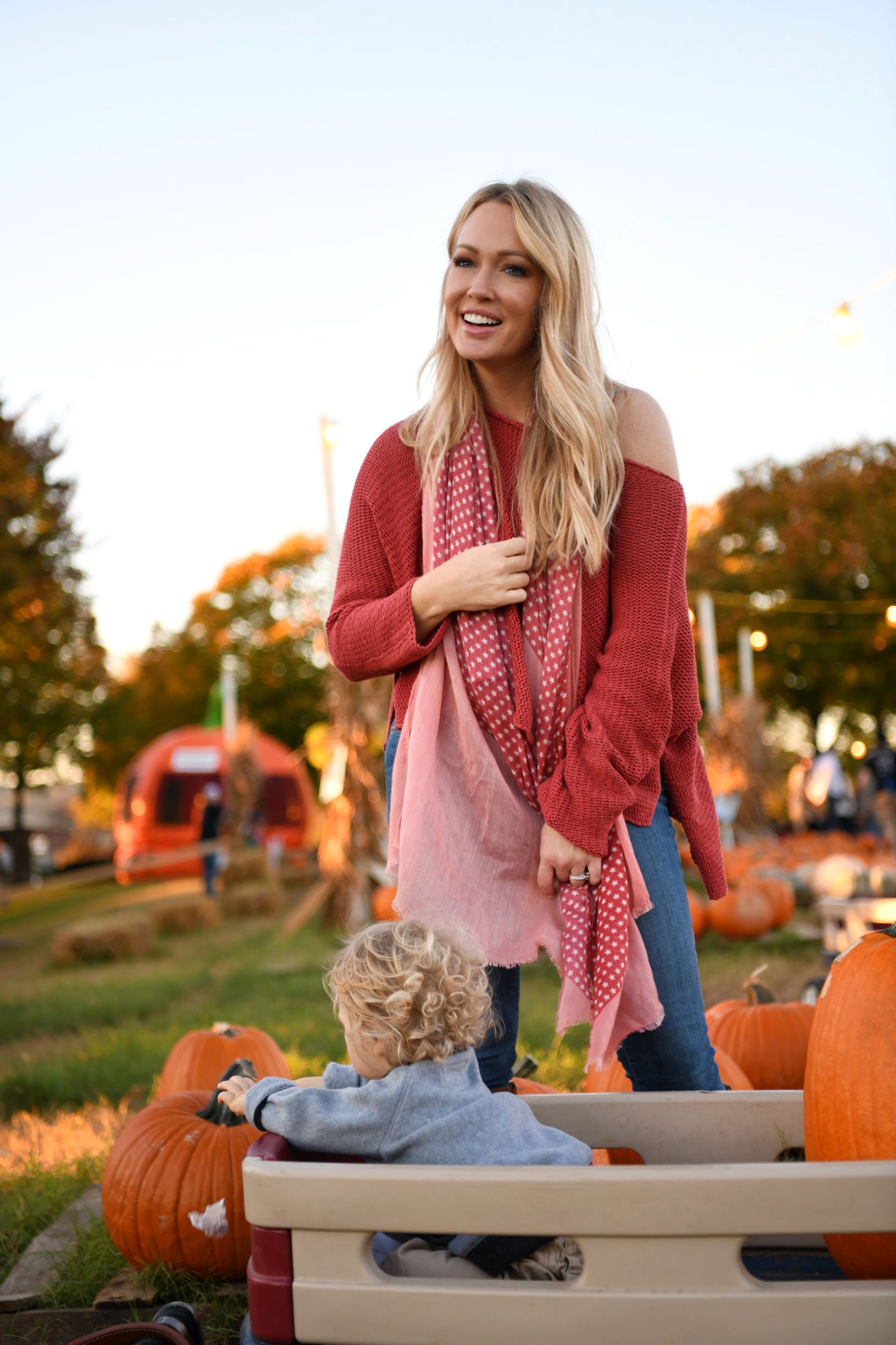 We shopped around, captured some sweet moments, and Eli picked our pumpkin. He picked a tall, smooth pumpkin and made it clear that he did not want any pumpkins with bumps on the skin.  So, this one in my hands went back on the crate.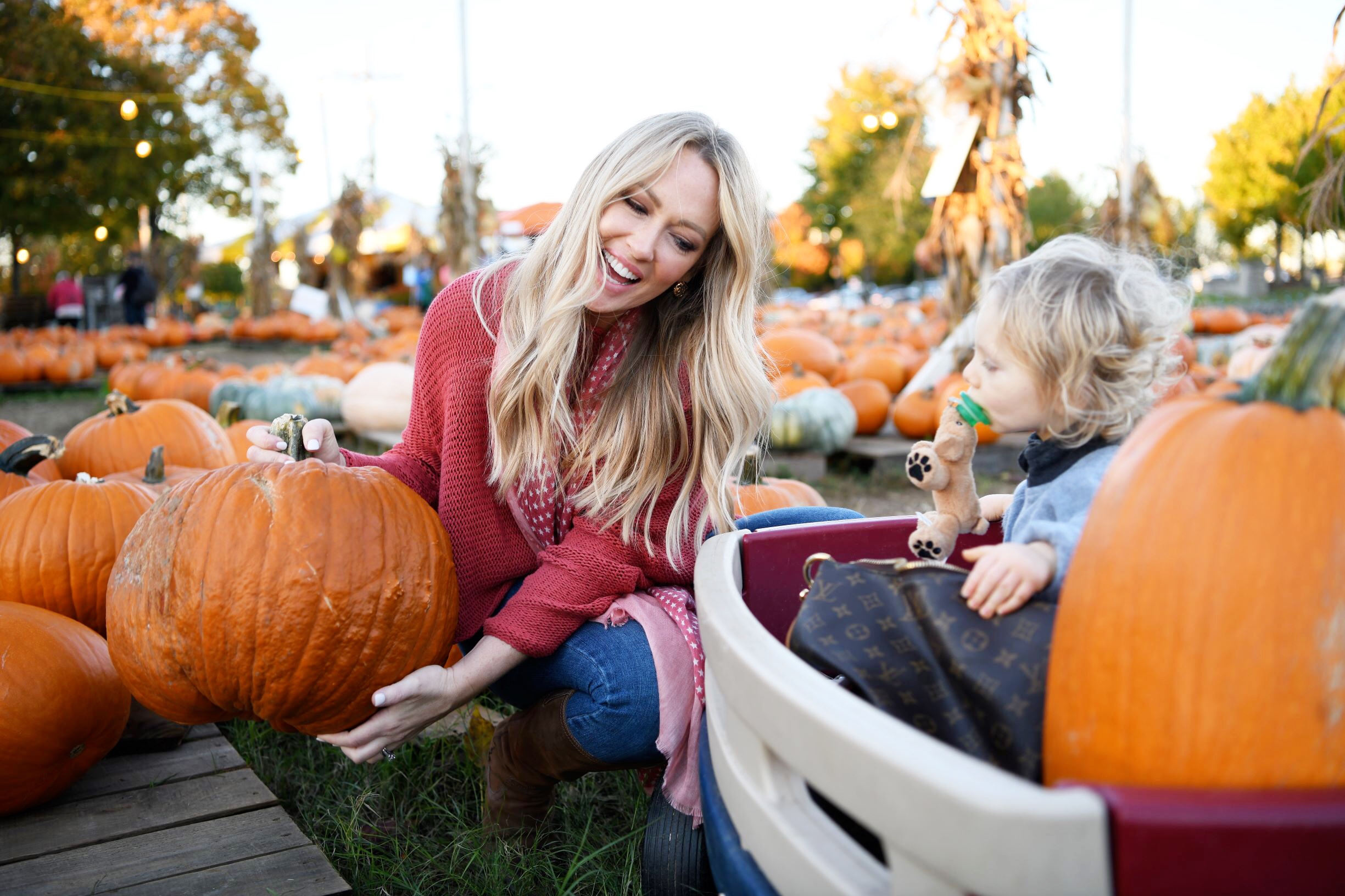 The Pumpkins with a Purpose grounds are so beautiful, and come complete with a jump house pumpkin for the kids,  corn hole boards, and so many opportunities for great pictures to capture family memories.  Brian captured some of the sweetest pictures ever of little Dakota.  It was his first pumpkin picking trip, and he loved all the bright colors and riding in the wagon.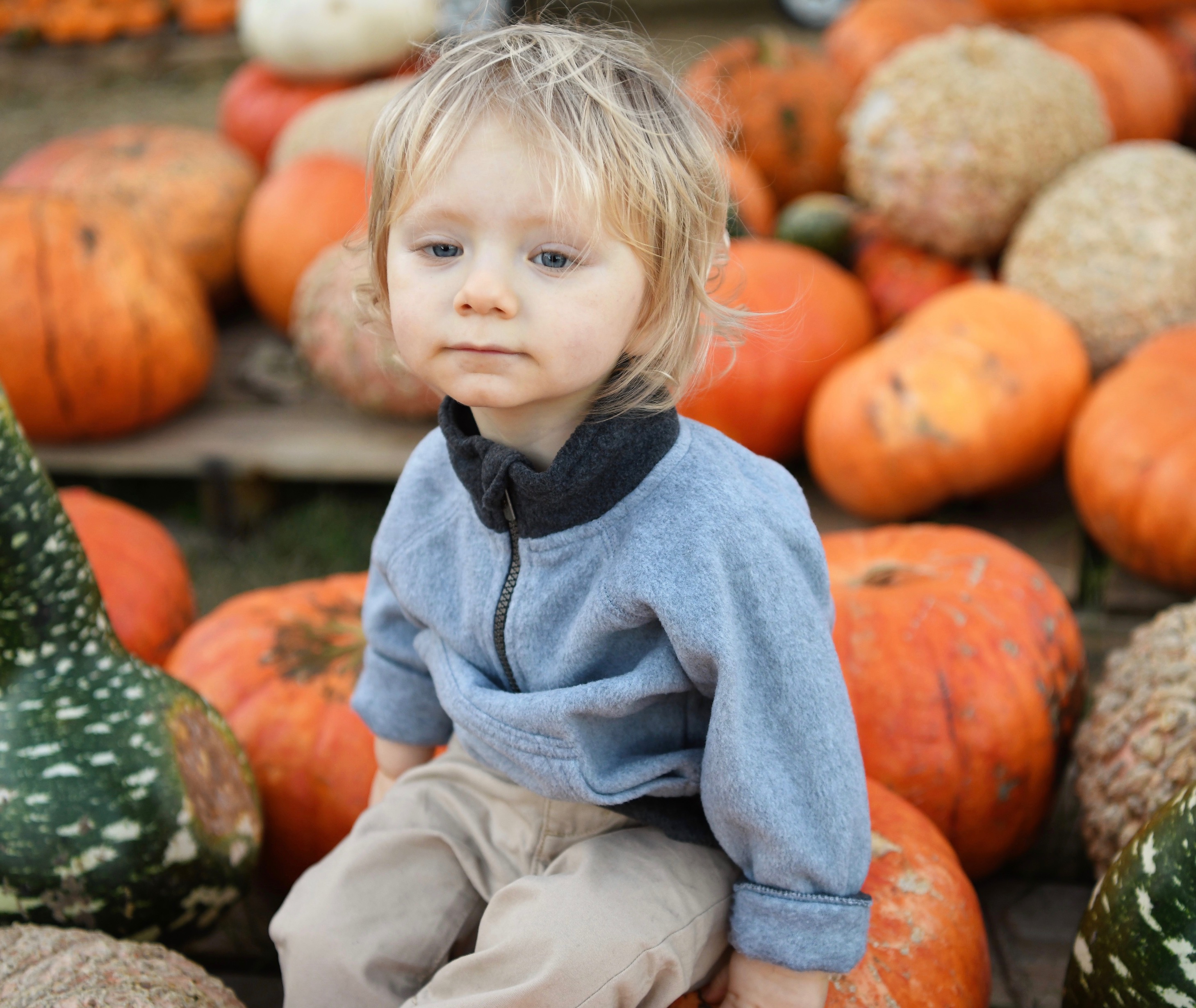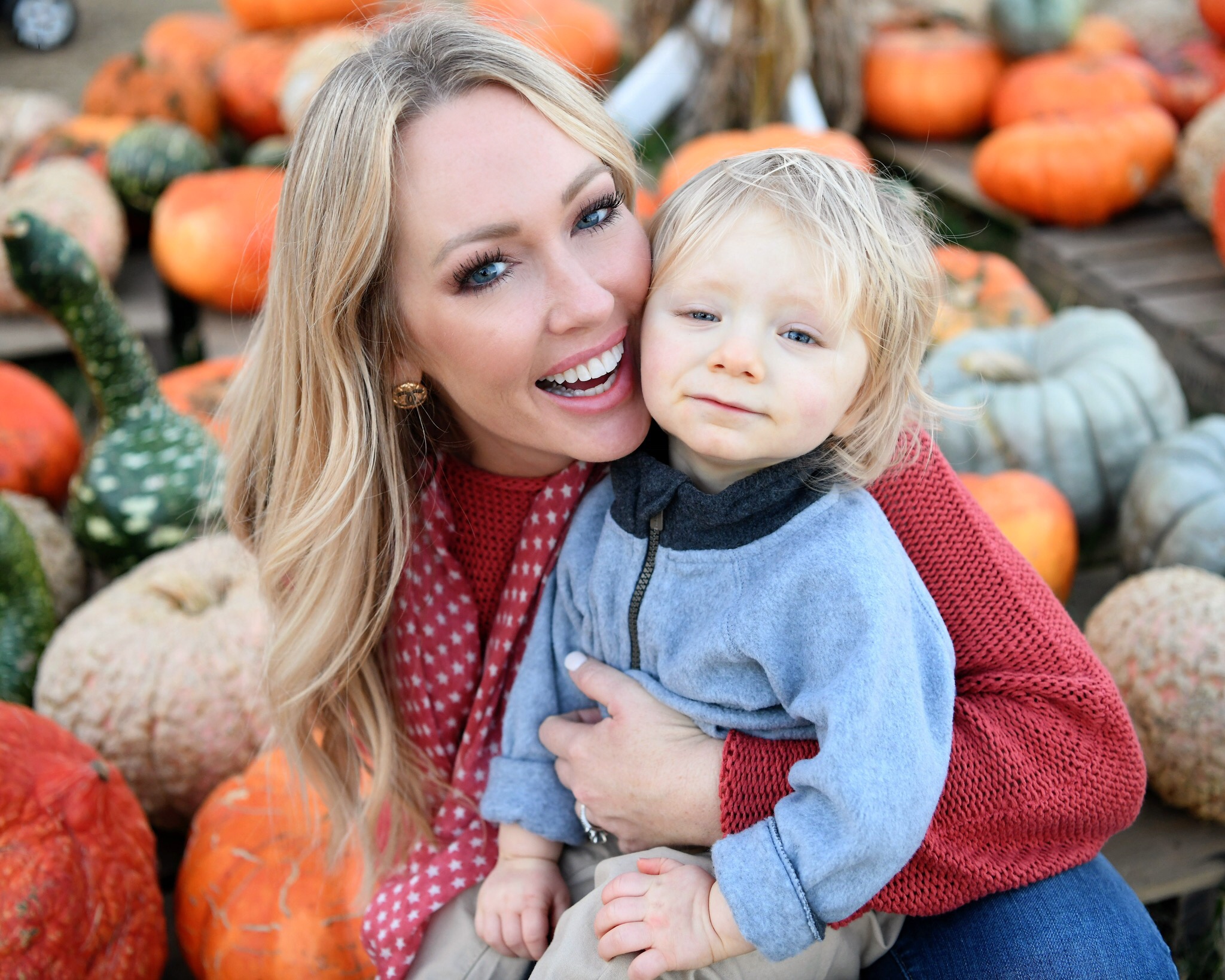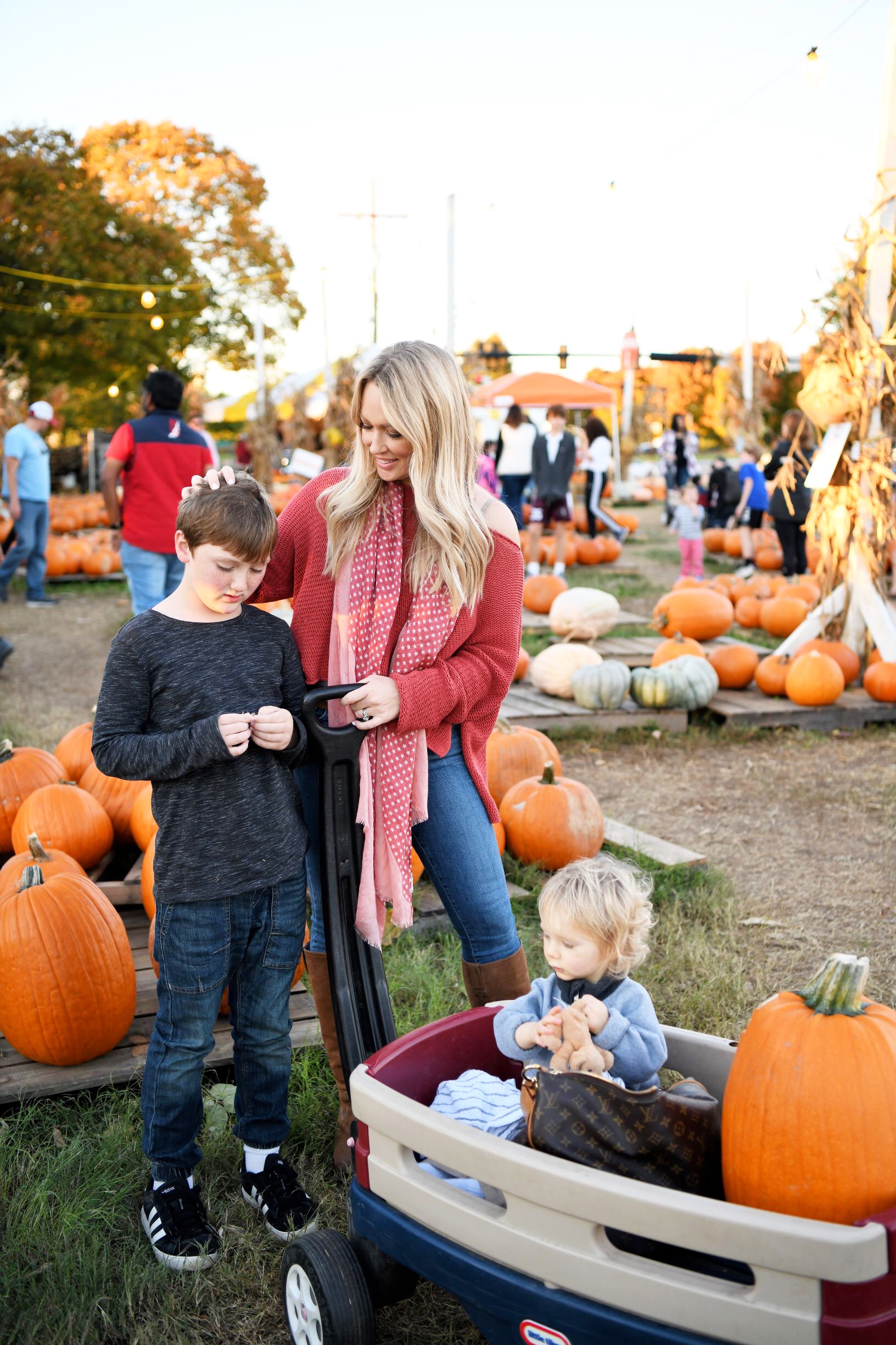 Eli, on the other hand, wasn't much into pictures on this day, and I had to tickle him to get him to smile with me. Whatever works, right?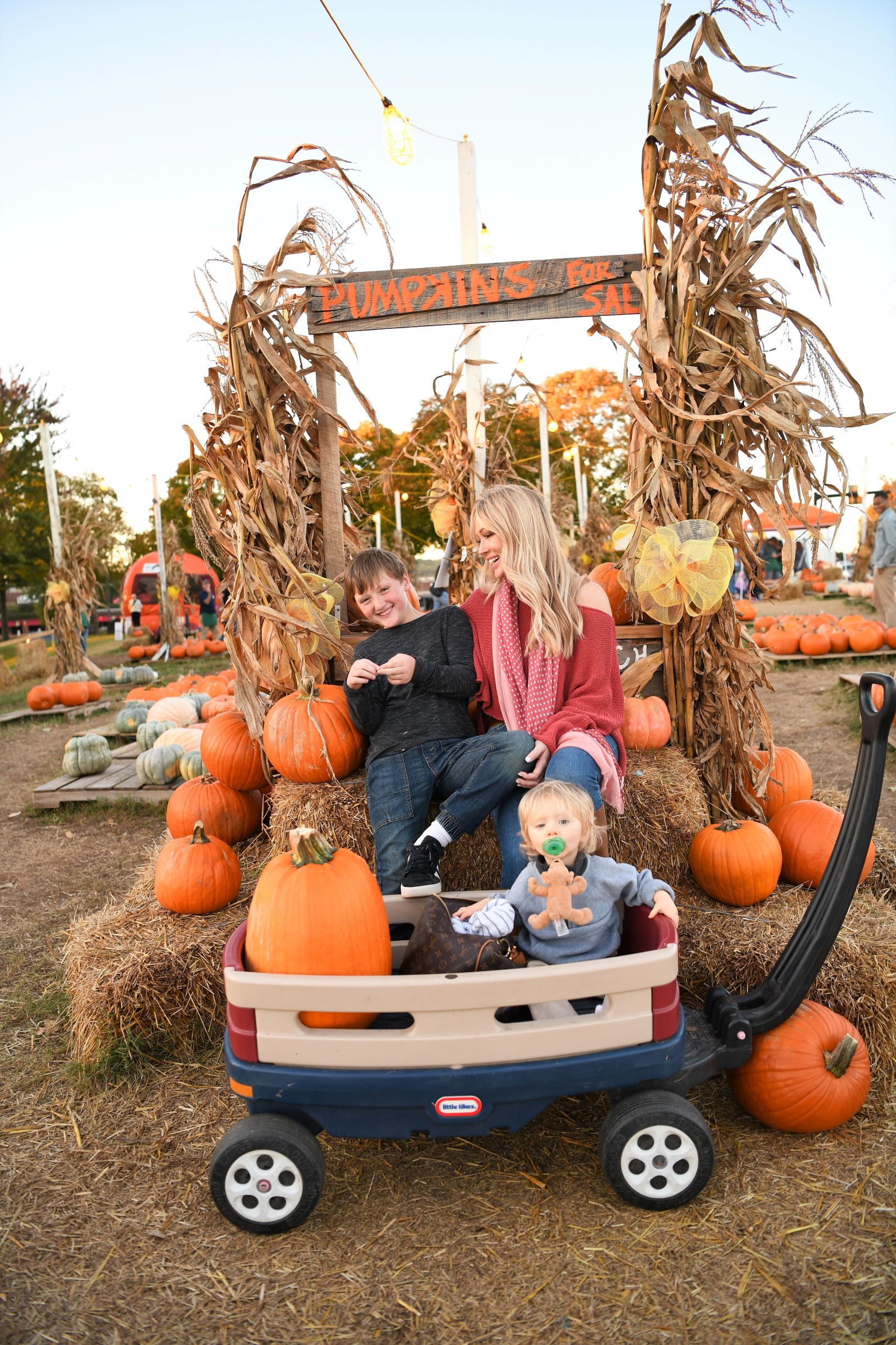 We had a very sweet time, and to know that our purchase was going to help educate families about childhood cancer made it even more special. This is where we'll be buying our pumpkins every year and I encourage all my friends in the Nashville area to do the same. Please visit the Cooper Trooper website to learn more about this organization, and the next time you pick out a pumpkin, remember The Cooper Trooper Foundation. They are doing great things.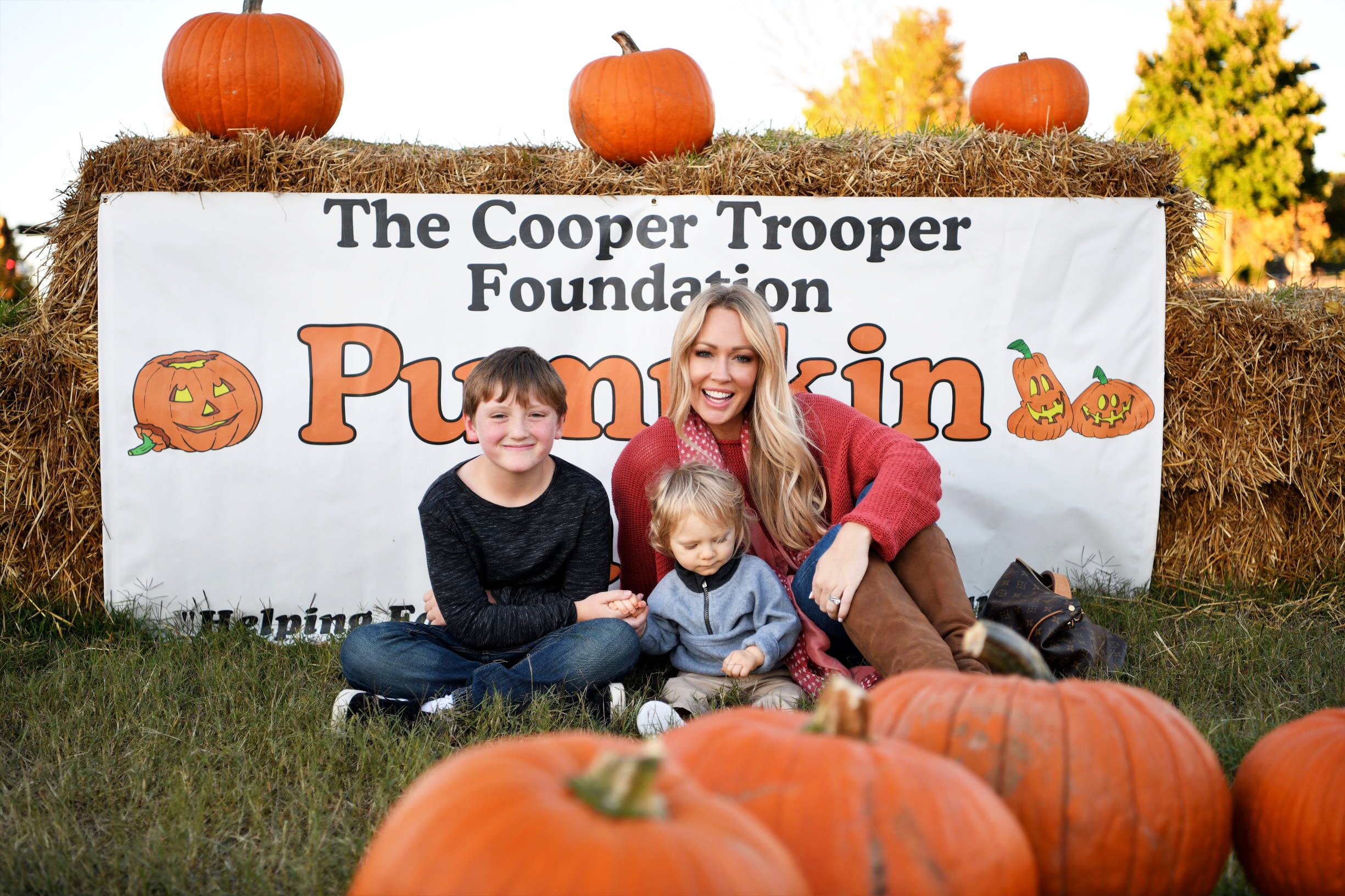 BYLYLY- Bethany Sharp